Nonprofit Leadership Center
The nonprofit organizations that NLC educates are changing lives and our community. It's the job of the Nonprofit Leadership Center to help them serve more people, provide more meals, save more animals, educate more children, see more patients, keep more families together, make more people feel safe, and advocate for a better community for all of us. The Nonprofit Leadership Center provides high-caliber training at an affordable cost; skill development to tackle real-world challenges; learning from leaders, experts and peers and training solutions to meet individual needs.
Services:

Creative Design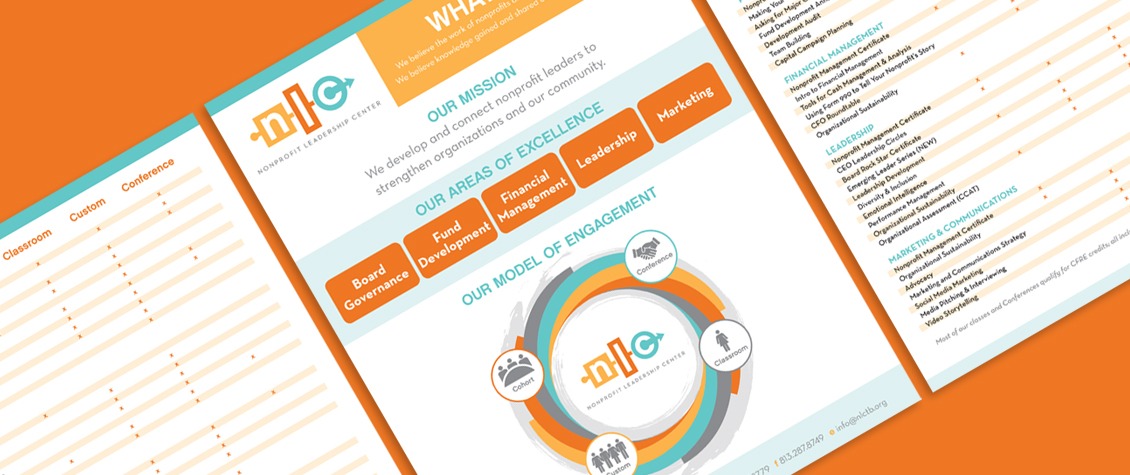 Print Design
Our relationship with the Nonprofit Leadership Center started when C3 Media became one of their key partners. After a few meet ups they reached out to us to help elevate their already existing brand with new collateral.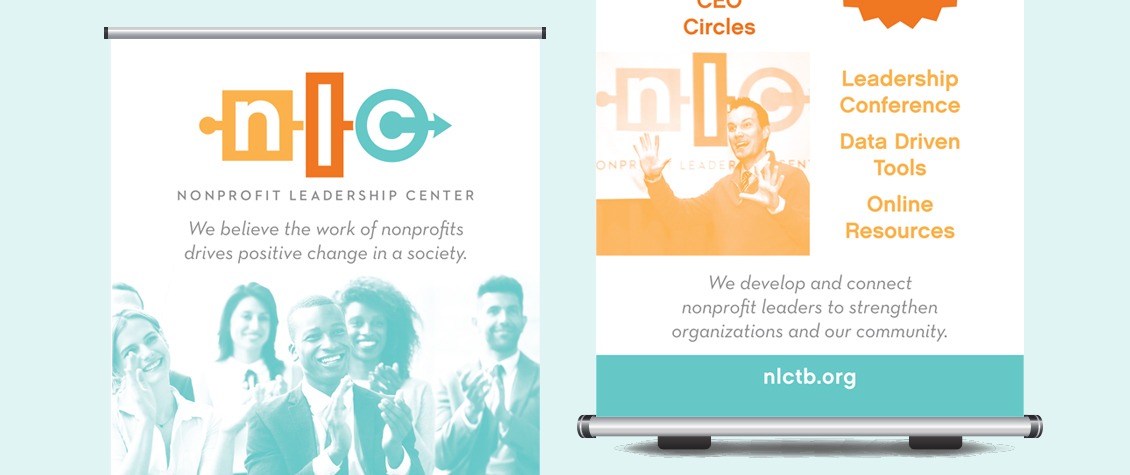 Over the past few years C3 has created direct mail pieces, flyers, class schedules and banner stands.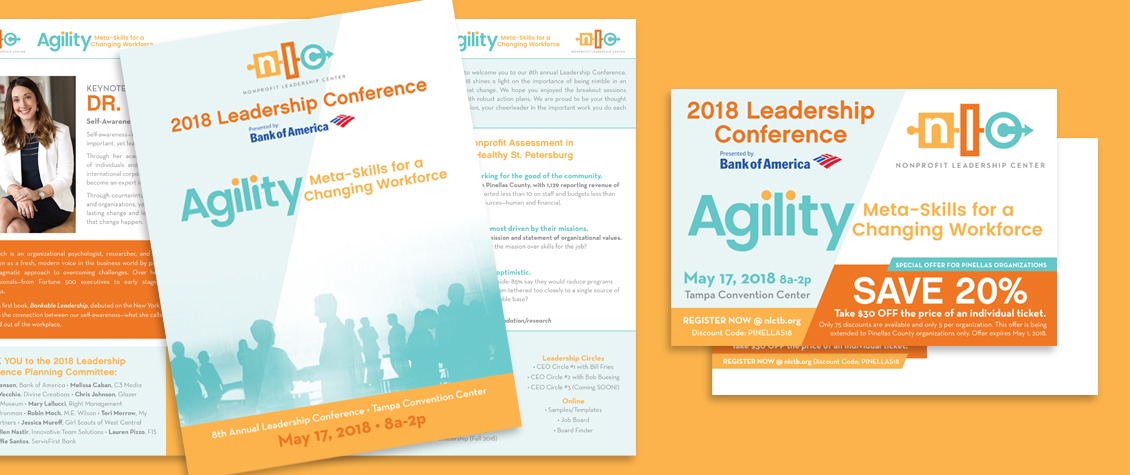 Identity Design / Print Design
For the past 9 years the Nonprofit Leadership Center has hosted a successful Leadership Conference. For three of those nine years C3 has helped create the conference logo as well as signage, programs and digital ads.