onbikes
onbikes is a Tampa based 501(c)(3) non-profit organization that was formed in 2011 when a group of friends organized a community bike ride during the winter holiday season to raise funds so at-risk kids could receive their very first bike. It was an incredible success, and it was then that onbikes was born. At onbikes they are simply doing their part in restoring the self-confidence, health, and overall well-being of at-risk kids in our community.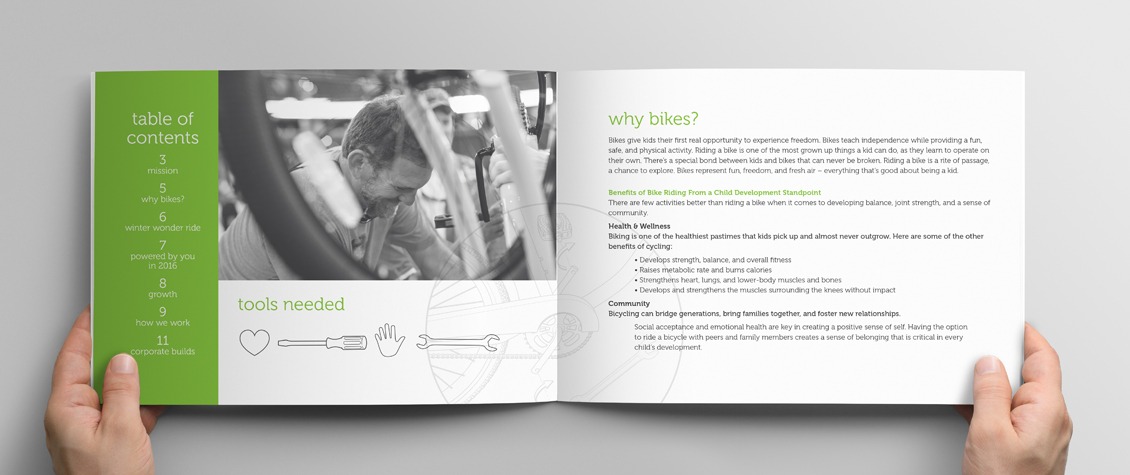 Planning
onbikes' mission is something everyone can get behind. When they came to us for marketing assistance, we were thrilled to be able to help out a company with such a strong vision. Our relationship started with helping them plan out creative for two main events: the ride & the build.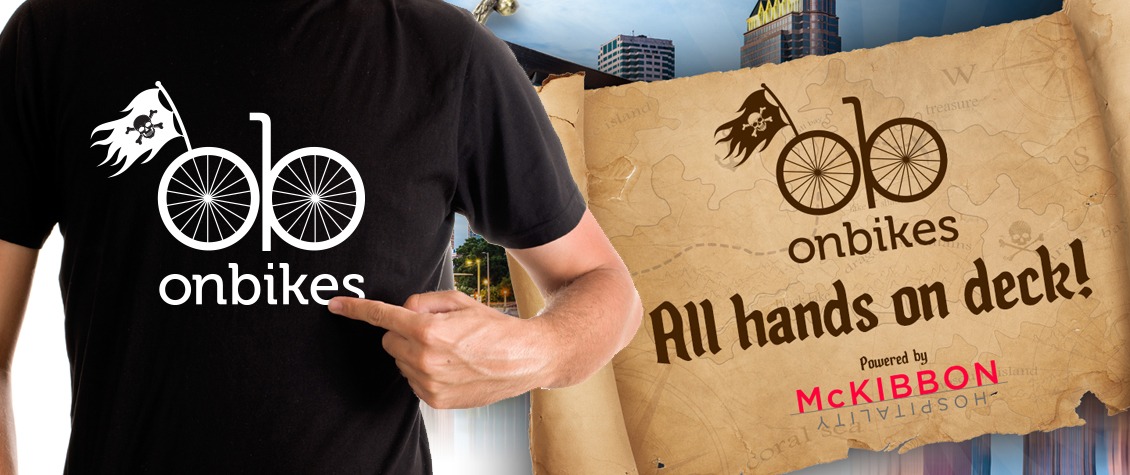 Project Management
Gasparilla is already a Tampa staple, and onbikes wanted to make sure their presence was felt at the parade. Similar to the Winter Wonder Ride, C3 took the creative approach of these events off onbikes' plate, allowing them to focus on everything else.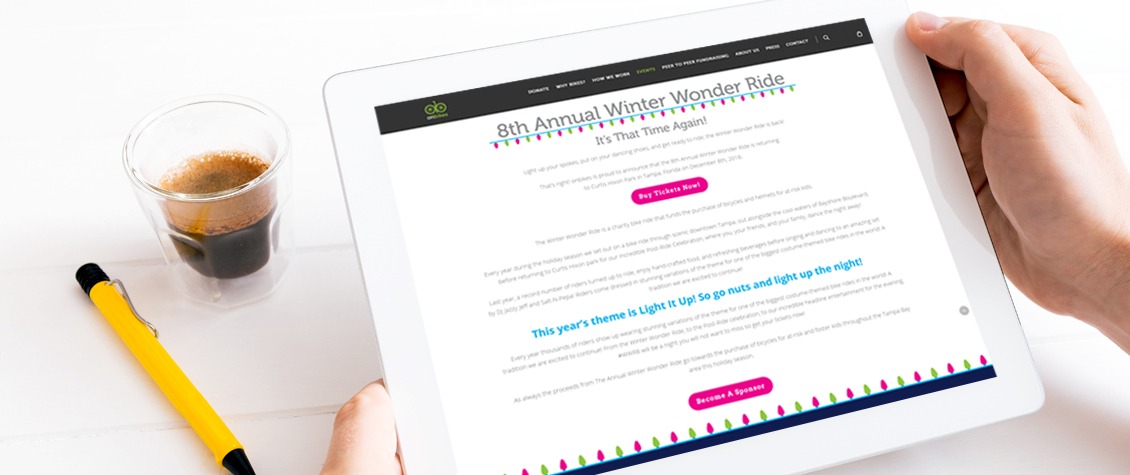 Website Management
While planning for these events, onbikes decided they needed to refresh their web presence. We were able to make everything more user-friendly, allowing potential donors and volunteers to easily give or sign up.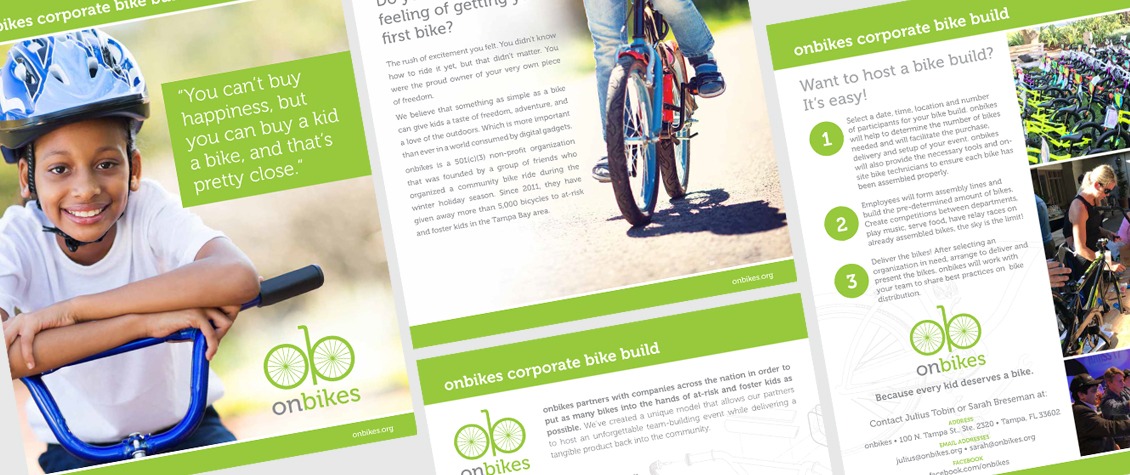 Print Design
For those donors and contributors who want to keep the mission going, printed materials were the best leave behind. We designed a sponsorship booklet for the onbikes team to use as an educational tool as well as a way to promote the success of the cause.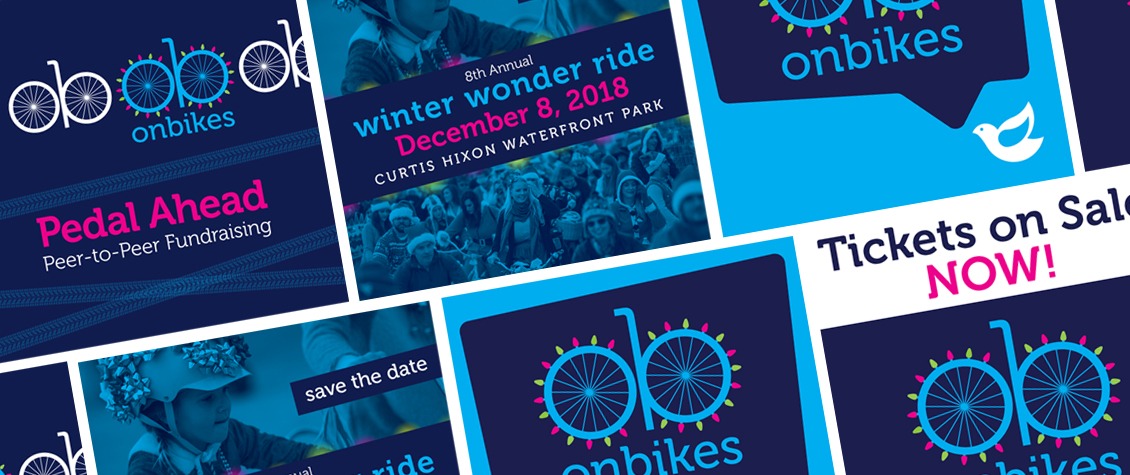 Digital Design
Digital design was the next piece of the puzzle. We wanted to let all of Tampa Bay know about onbikes' events. With our design, we wanted to maximize turnout, raise more money, and help onbikes get one step closer to providing bikes to underprivileged kids in Tampa Bay.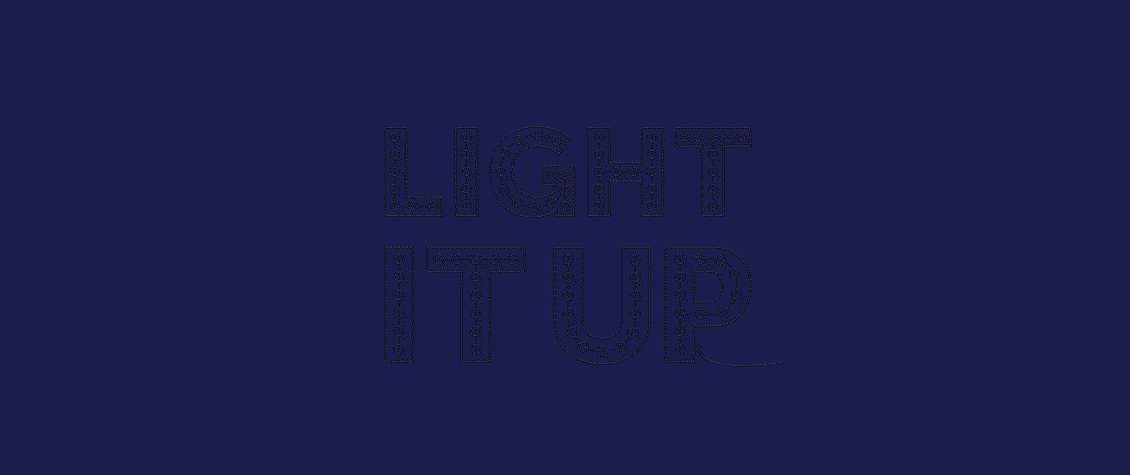 Motion Graphics
When trying to differentiate onbikes' promotion of their events, we offered animation as a means to grab the attention of potential participants. This graphic was placed across social media and the web to promote the Winter Wonder Ride event.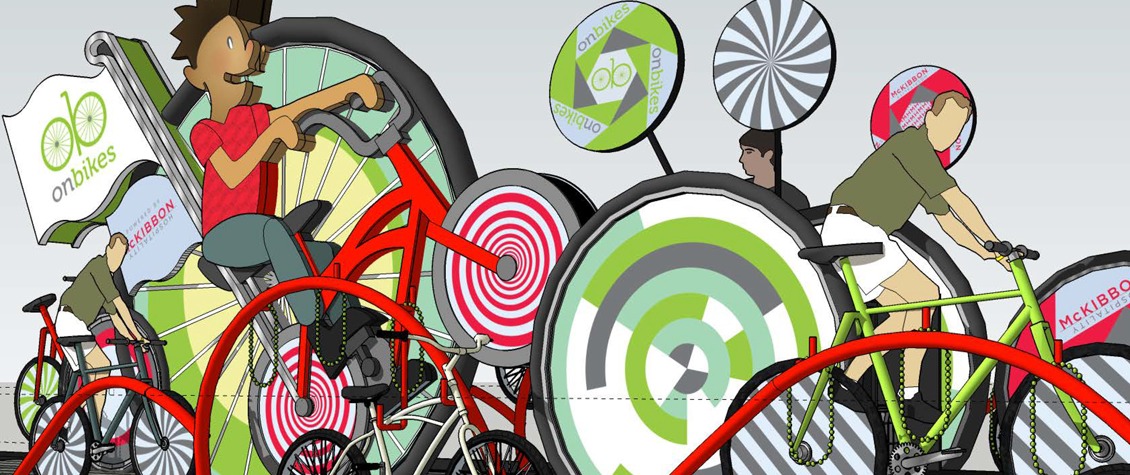 Promotional Fulfillment
When onbikes and C3 were planning for these major events, we discovered they needed shirts, a parade float, and printed materials to make everything happen. We were able to utilize our vast network to ensure everything they needed was accounted for.