LM Funding
Formed in January 2008, LM Funding is a technology-based specialty finance company that provides funding to Community Associations and helps cover their attorney fees. We believe that  associations and their owners shouldn't have to take on the financial responsibility of delinquencies and the hassle of collection. Before LM Funding, association owners would have to hire attorneys to collect bad debt, and be forced to pay them regardless of what was  collected from the delinquent owner.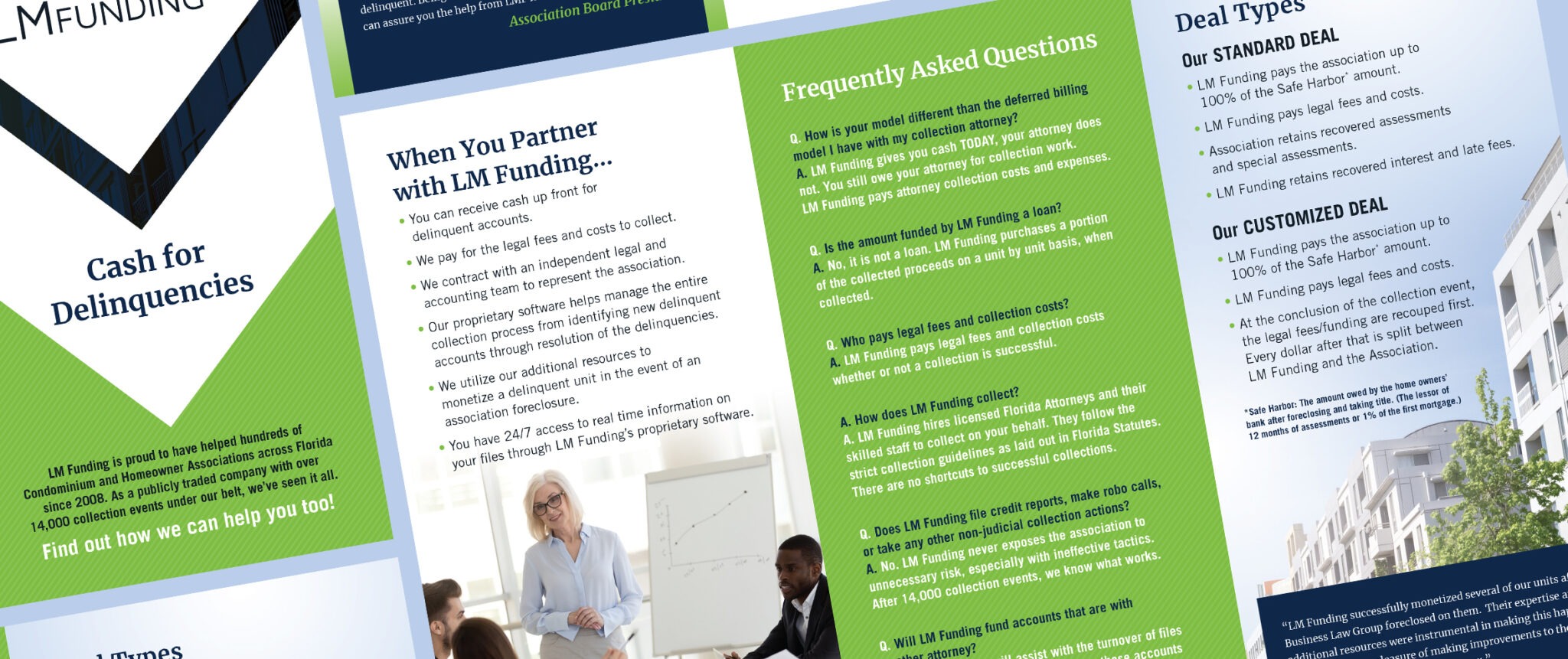 Print Design
Our relationship with LM Funding began in 2019 when they came to C3 Media to help them design a tri-fold brochure. Like any new client, learning the brand is paramount. We had to make sure the brochure was both brand-compliant and that it accomplished its purpose: to educate the reader on how exactly LM Funding can help assist them and their business.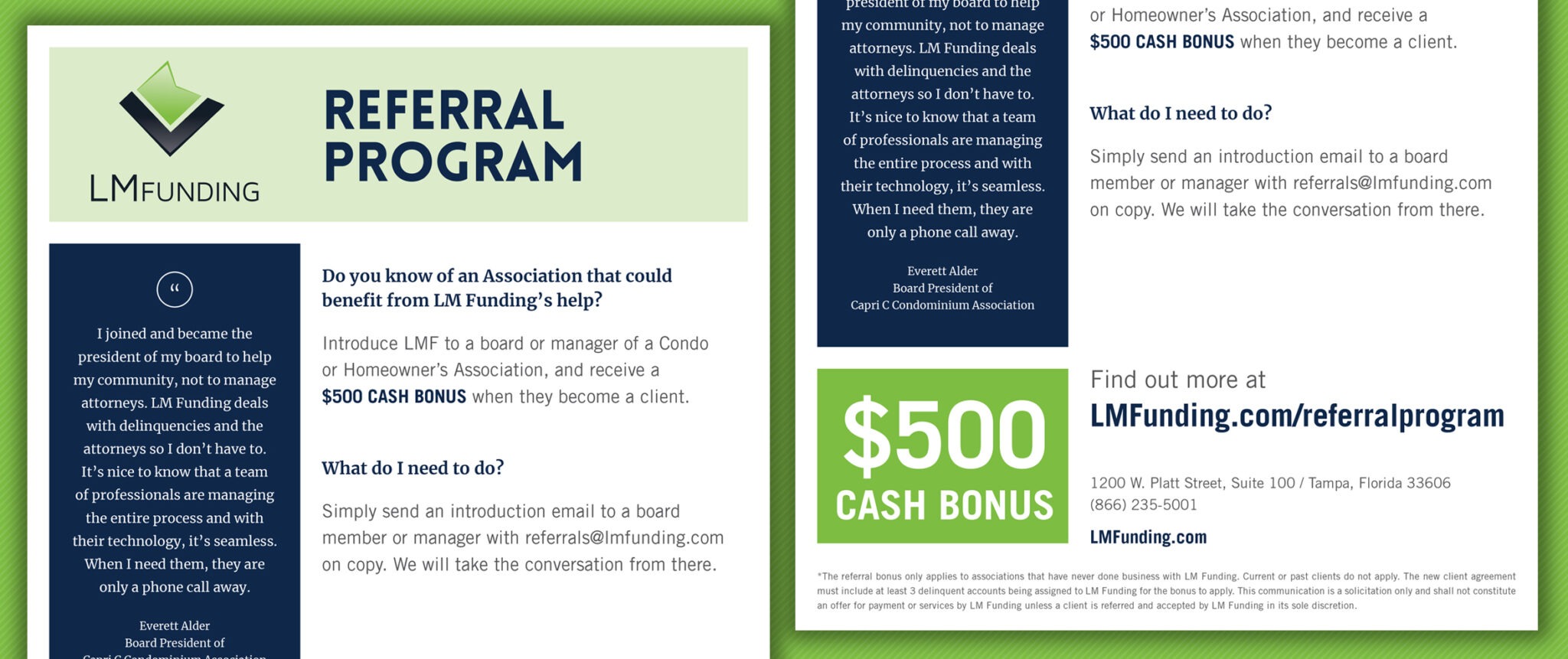 Print Design
Like any business, LM Funding is always looking for ways to grow its customer base. Through our discussions, LM Funding and C3 Media were able to create a Referral Program One-Sheet that LM Funding is able to print out and hand to their clients or send via email to their current customer base.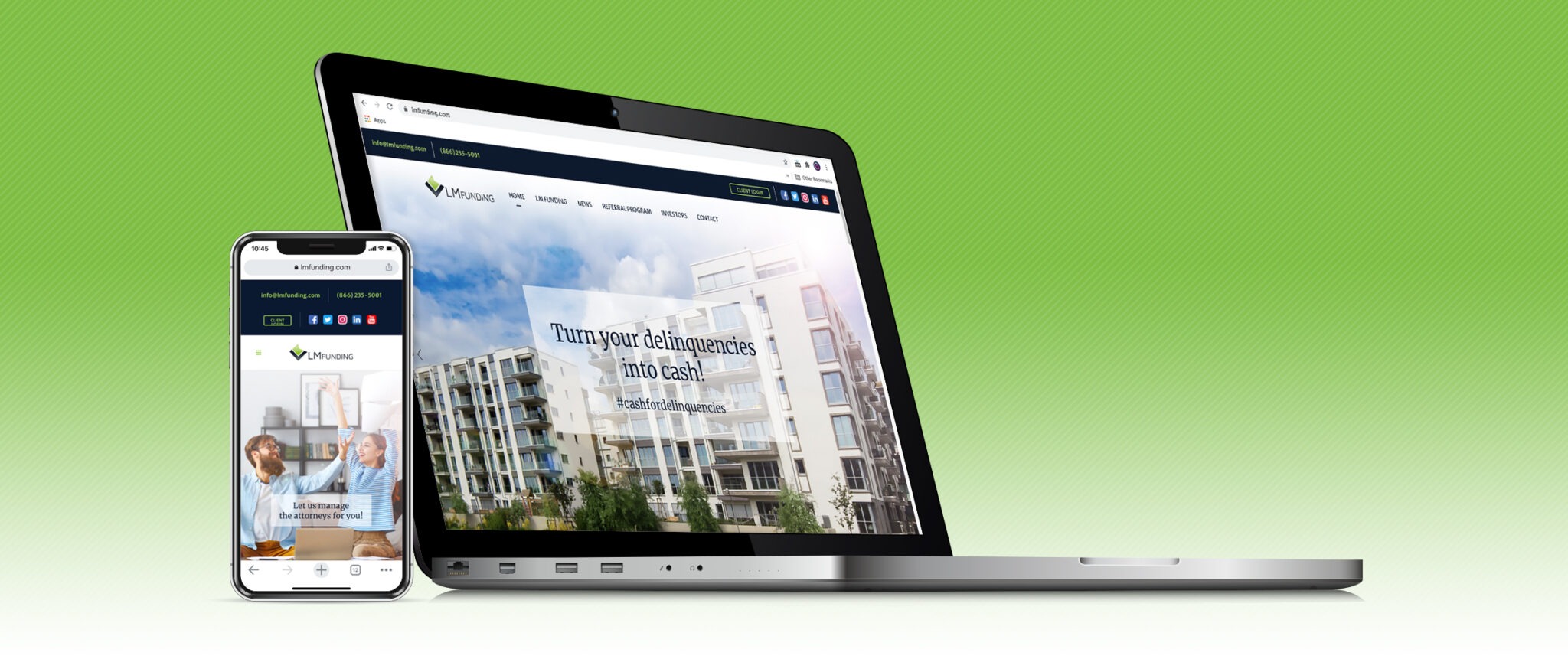 Website Development
LM Funding's old site needed a face-lift, but through discussion, both of our teams decided to go further than that. We went ahead and did an entire rebuild of their website, starting from scratch to make something beautiful and informative. We focused on user experience first so that whoever comes to the website knows exactly where they need to go, and their journey is easy and simple. LM Funding couldn't have been happier with the outcome, and neither could we.