Safbon Water Technology
SafBon Water Technology, Inc (SWT) is a global integrated solutions provider for advanced water and wastewater treatment systems. Our dynamic company has over 30 years of experience in the water and wastewater treatment market with unmatched engineering capabilities. We provide a single source solution for the design, manufacturing, financing, commissioning, and operation for all types of water and wastewater treatment technologies including conventional filtration, ultra/microfiltration, membrane bioreactors, and desalination with reverse osmosis. Our systems incorporate a wide range of treatment technologies to ensure compliance with regulatory and customer requirements.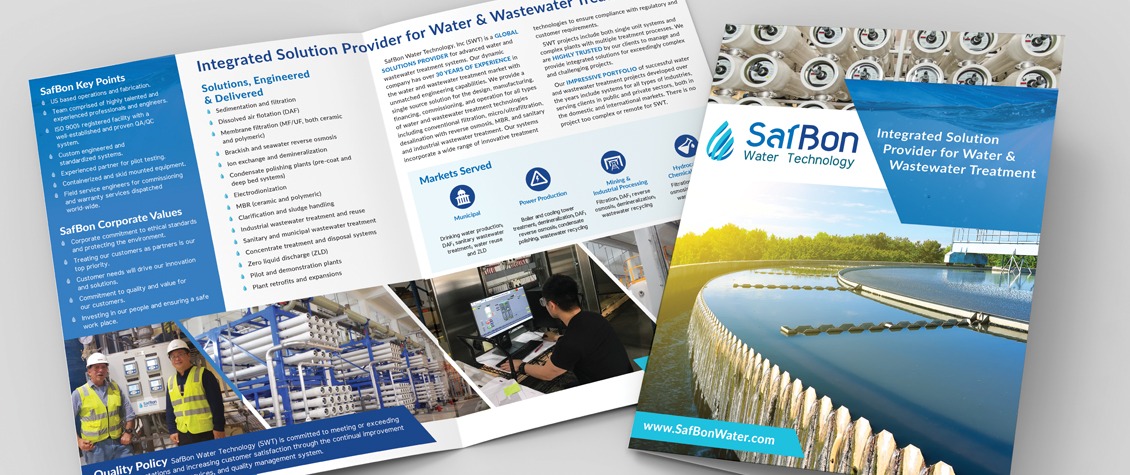 Print Design
SafBon Water Technology and C3's relationship started with print design. We wanted to provide SafBon with material that not only informed clients about their product, but also made known their number one value: better solutions for water treatment.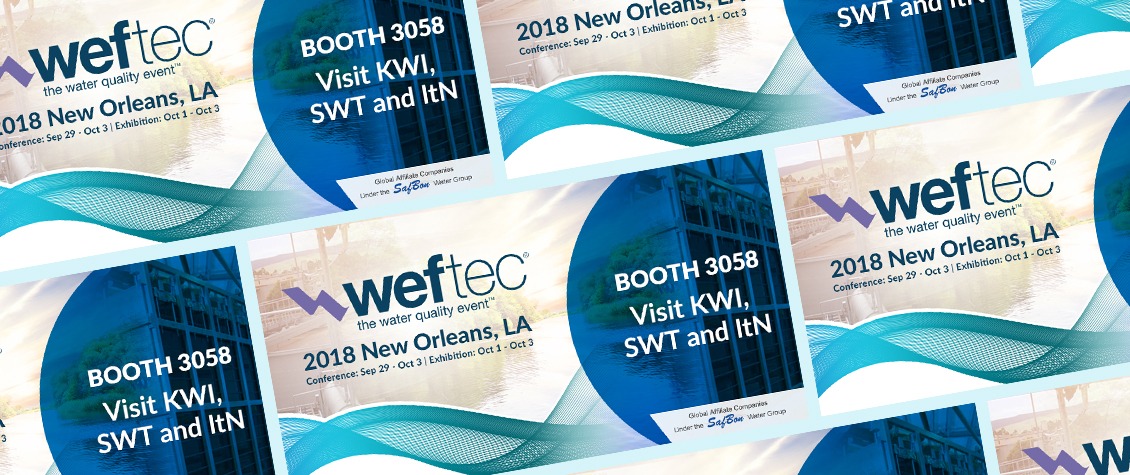 Digital Design
SafBon WT regularly attends trade shows in order to capitalize on sales and networking opportunities. Digital quickly became the natural choice to promote these events, as it can reach high percentages of their target market in a relatively inexpensive way.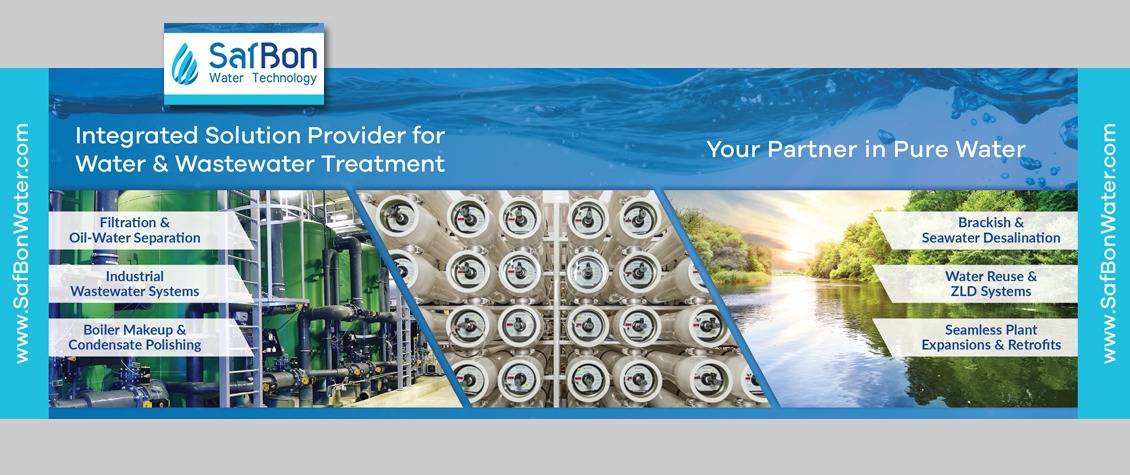 Environmental Design
No better way to experience a brand than stepping into a booth. We wanted to design their booth with two factors in mind: establish a flow with the design yet inform the viewer of their products and services.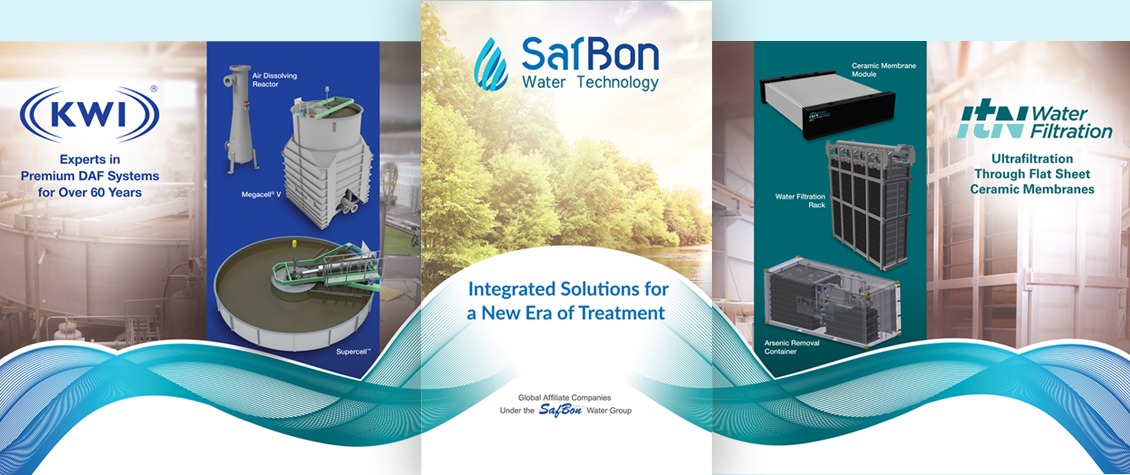 The team at SafBon Water Technology are proud trade show attendees, so we wanted to assistance by offering a professional look and feel to their trade show environment. Aside from a decorated, branded space, we assisted with the following deliverables: themed-backdrops, table covers, handouts, posters, flyers and digital display.
Animated Video
With informational sales going well at trade shows, SafBon wanted to go the extra mile and create an animated video to further explain their process to potential clients. A video is a great way to educate their clients through the intricacies of the water purification process, leading to a better understanding of their product and the solutions it provides.