Indian River MotorHaus
Indian River MotorHaus is Vero Beach's newest custom-built facility to store collector cars, motorcycles, boats, motor home, or other valuable possessions. The facility consists of 17 units, spear-headed by Joseph Schulke, Victor Lombardi, and a team of architects, engineers, and commercial building designers with a passion for sports motoring. Realizing there is a strong demand for a luxury facility of this kind, the managing partners reached out to C3 Media to develop the brand identity, website, and traditional marketing channels to promote the sales of these storage units.
Services:

Creative Design, Website Development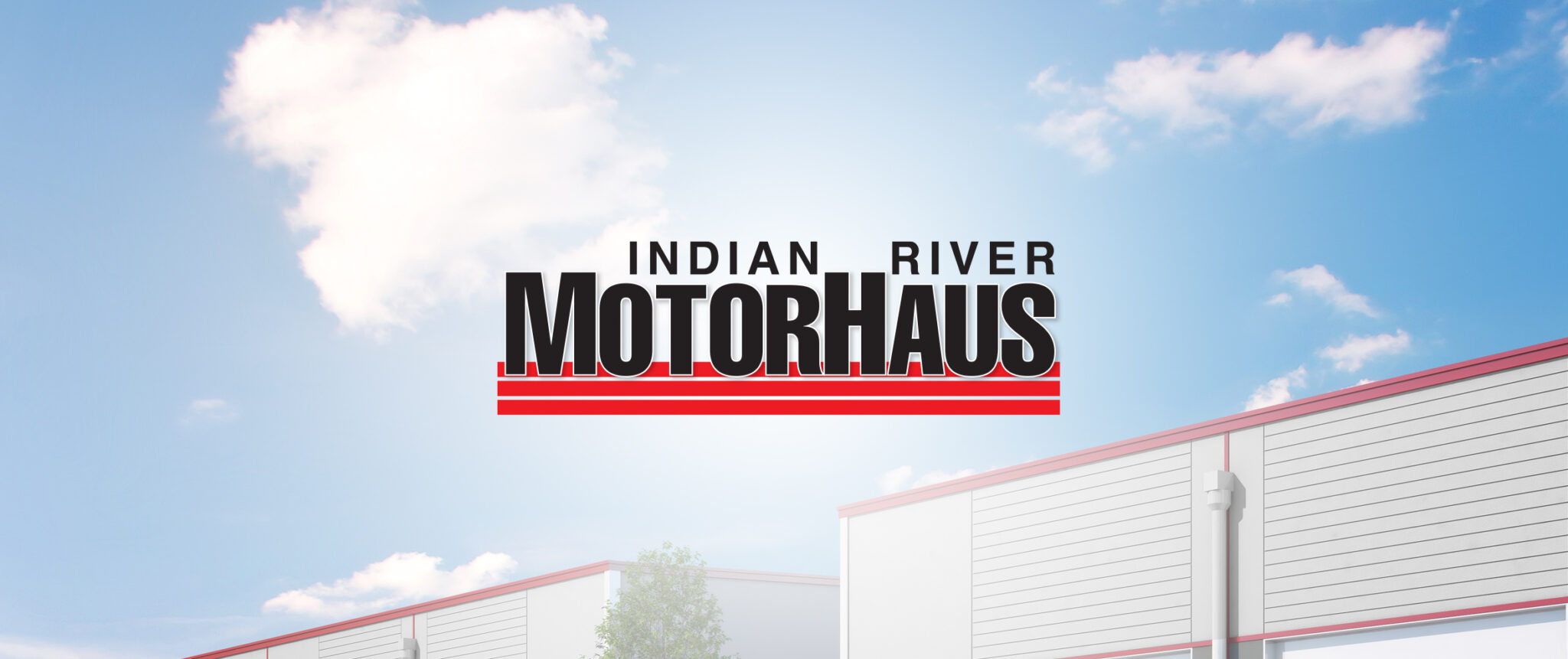 Identity Design
The first step working with Indian River MotorHaus was to create a logo that reflected their previous development Indian River AutoHaus. Having an already established brand in the community they didn't want to stray too far from that look and feel. We kept that in mind when creating the advertisements and company collateral, but gave it a slightly updated feel with new fonts and photo treatments. The design kit requested included a brochure, business cards, envelope, pocket folder, and letterhead, which included the new logo and design.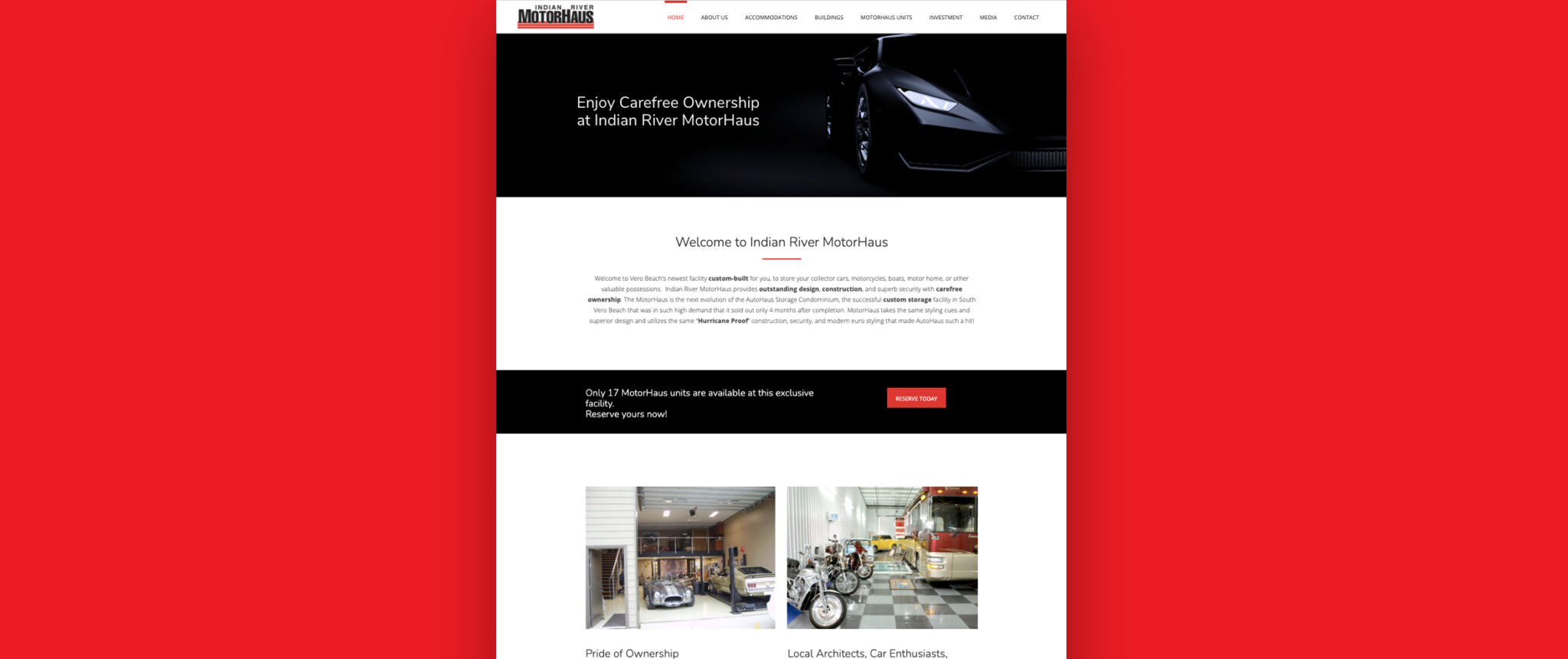 Website Development
Indian River MotorHaus needed an online presence in tandem with the print materials. The print materials had to lead potential buyers somewhere for them to review unit offerings in depth. The website was an online brochure that showcased the buildings, the number of units, and the customization possibilities that one could sign up for. All units sold within 6 months of the launch.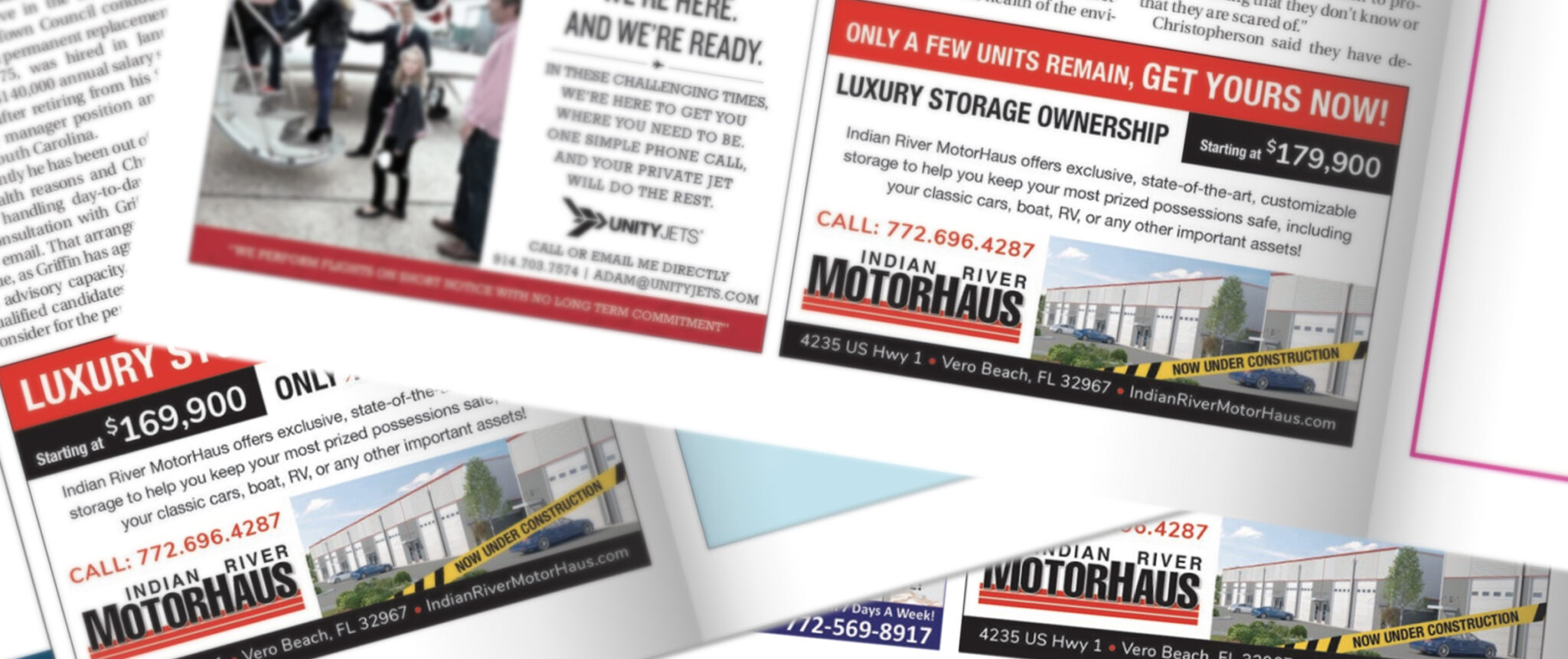 Newspaper Advertisements
C3 Media also assisted with effective media negotiations and strategic ad placements for Indian River MotorHaus in the Indian River 32963 publication. These ads were hyper targeted to the residents of the area where their facility was built. We created on ¼ page ad and six 1/8 page ads that spanned over five months.