Ready Jet by Blasters, Inc.
ReadyJet By Blasters, Inc. is a remote-controlled high-pressure water blaster that safely removes dead, hardened concrete and is the ideal solution for both Ready Mix producers and service providers who want a safe and proven method of cleaning residual concrete build-up. In May of 2021, Blasters ReadyJet reached out to us at C3 Media really wanting to ramp up their digital marketing efforts.
Services:
Creative Design, Digital Marketing, Website Development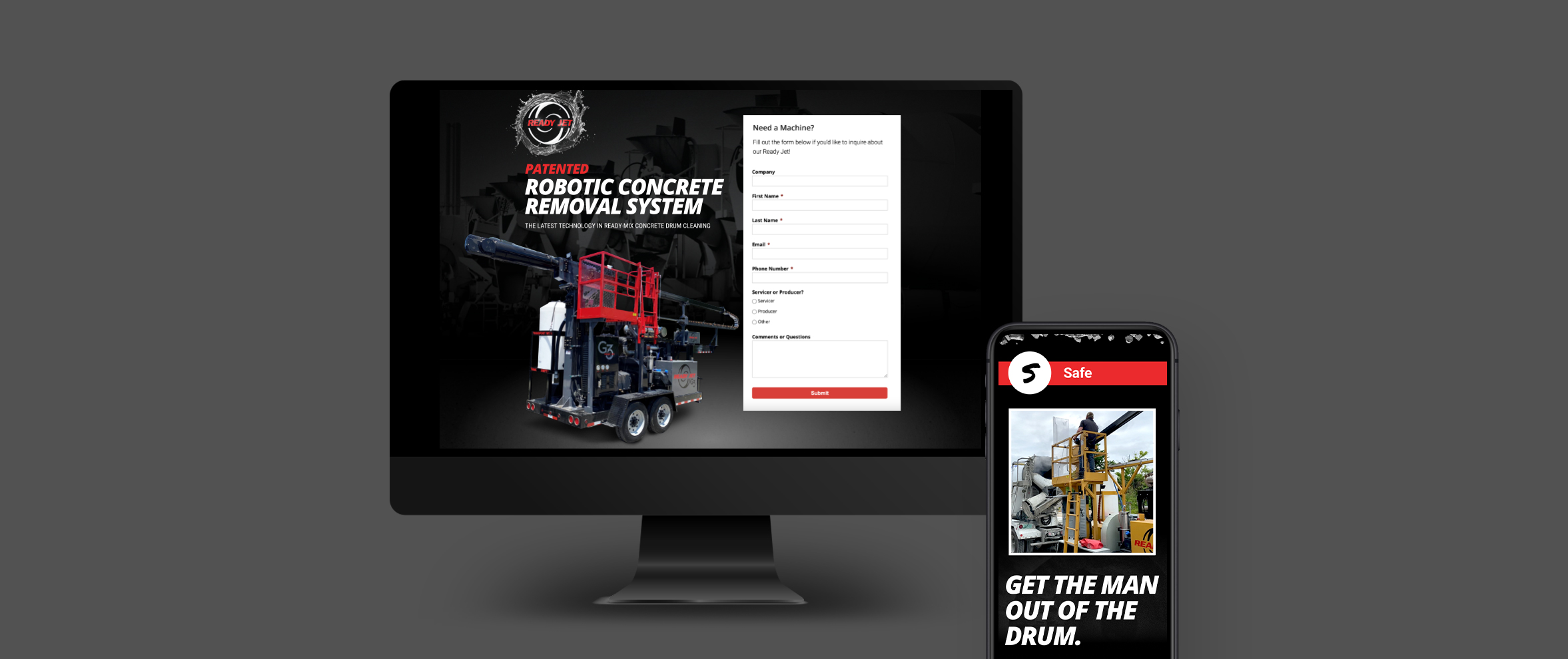 Landing Page Design
With ReadyJet's product being so niche, they wanted to find a way to target a very specific audience in order to sell their high-powered water blasting machines. Our first question was: Do you have a landing page to collect potential customer information? They didn't. So, we made one! C3 Media put together a landing page that reinforces messaging used across all of Blasters ReadyJet's marketing platforms. We wanted to give enough information to keep the customer intrigued while also wanting to learn more while keeping the landing page's main goal in mind: cultivating leads.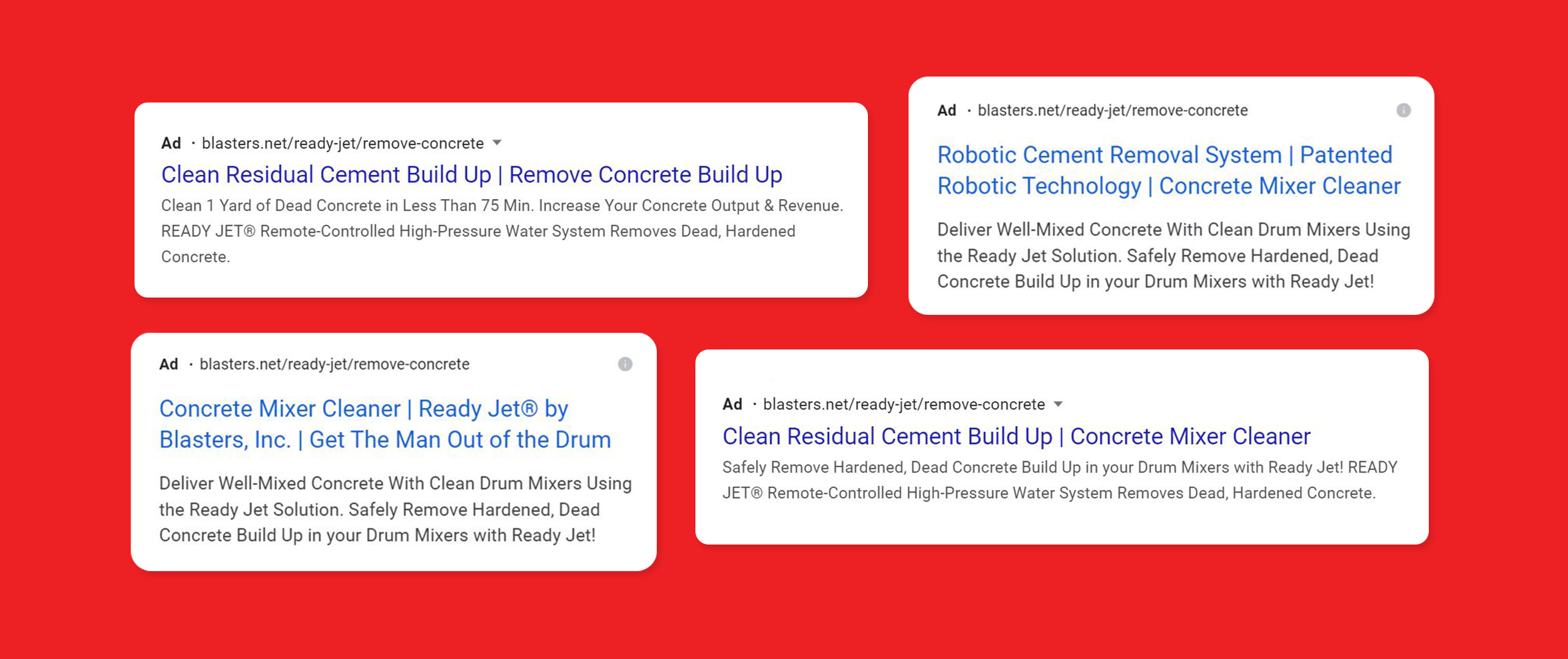 Google PPC
Now that we had a landing page built, we needed a strategy to get our target audience to that landing page. Knowing that we needed to hyper-target a very specific demographic, we decided to utilize Google PPC (pay per click) to target highly specific keywords that are used in the water blasting industry. Through this process, we were able (and are still running) a successful ads campaign, bringing in qualified leads every month.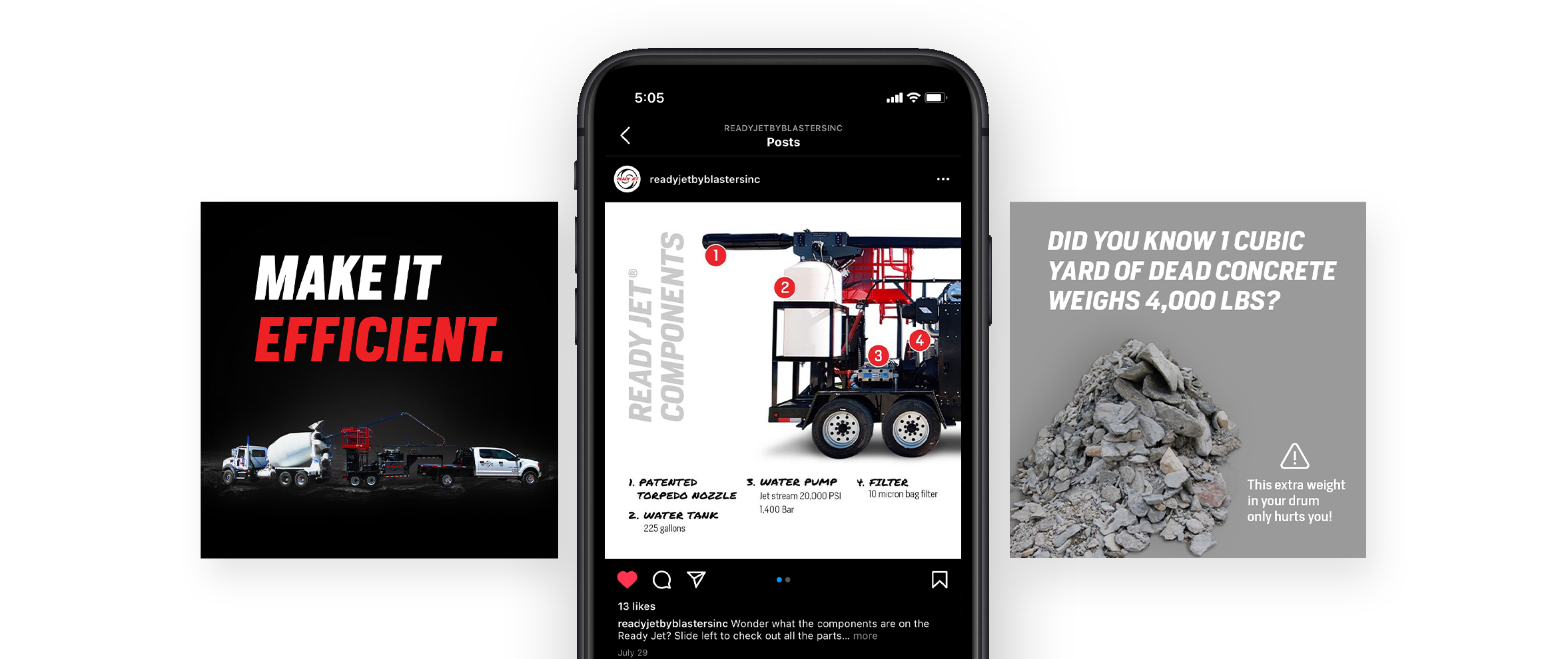 Social Media Management
With the success of the Google PPC campaigning, we wanted to ensure that Blasters ReadyJet's entire web presence was on brand. With this, C3 Media took over the Social Media Management for Blasters ReadyJet. Our main goal was to reach their online audience and gain brand exposure, so we created monthly social media content centered around topics such as the safety benefits of RJ, sharing demonstrations and training videos, announcing events, and networking with distributors. We also wanted to use social media as a way to get people interested in signing up for the E-mail list!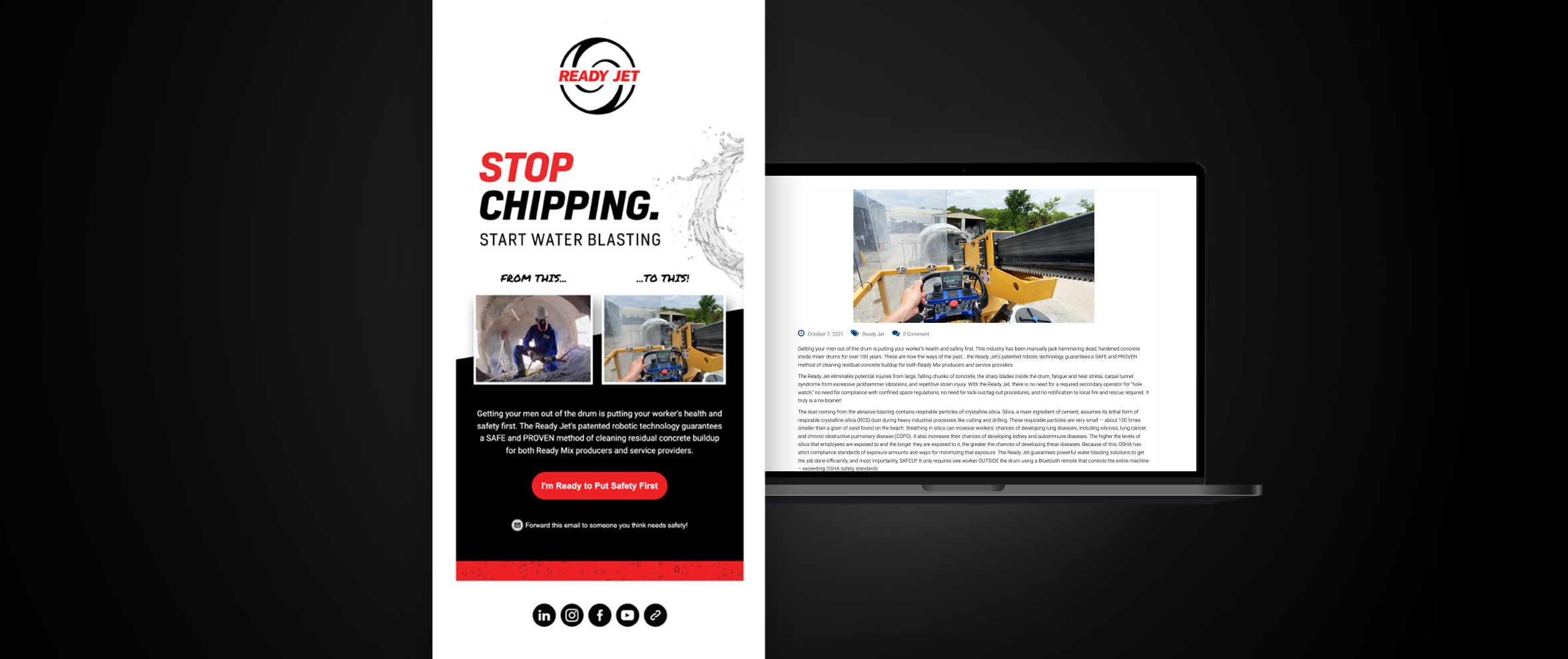 Email Marketing & Blog Writing
Speaking of email lists, the next thing we wanted to accomplish was working on their E-mail campaign and strategy and blog writing. We started with creating engaging content in blog form, then pushed those blogs out via E-mail. Our main objective here is to retain and engage with our customer base, all while driving as much traffic to the website as possible.