Buddy's Home Furnishings
Buddy's is the largest independent "Rent to Own" dealer in the country with 330+ locations nationwide. Buddy's offers flexible payment options including weekly or monthly rental or lease purchase programs. They also offer instant approval, so you can start enjoying your new merchandise sooner.
Services:

Creative Design, Network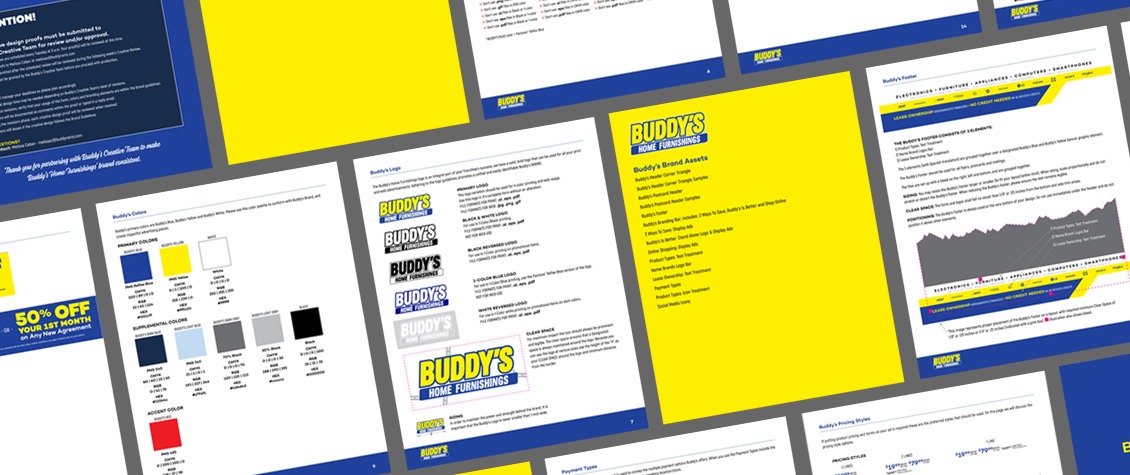 Identity Design
We've started working with Buddy's Home Furnishings well over a decade ago. None of us imagined what kind of work was in store. From a rebranding to a new identity, we manage the brand to ensure that it is represented consistently within each market.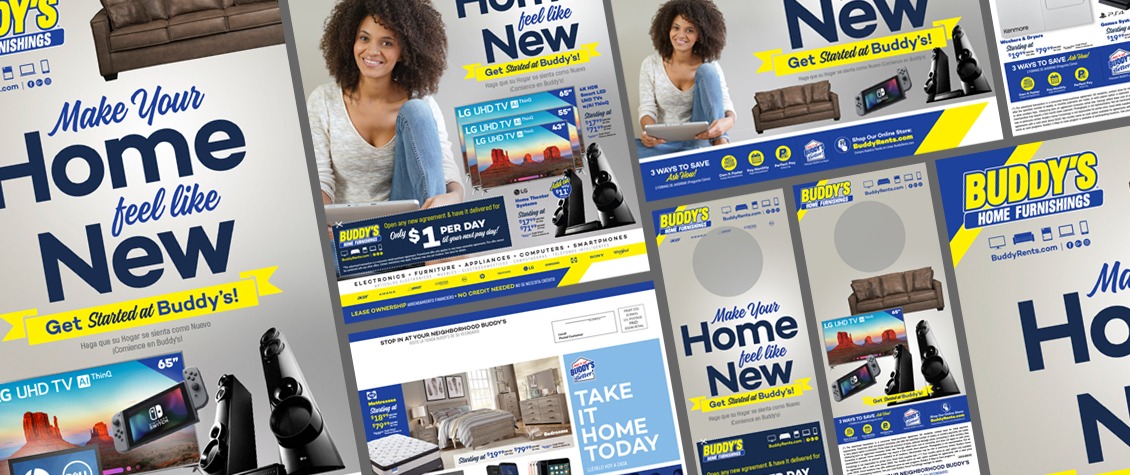 Planning
As identity came to completion, Buddy's began to see the benefit of planning out campaigns months in advance. We had the ability to really take the elements of the brand and begin applying them to monthly campaigns and present them to Buddy's HQ months in advance. This planning allows all franchise owners to know what was going on in the marketing plan and how they can prepare for it.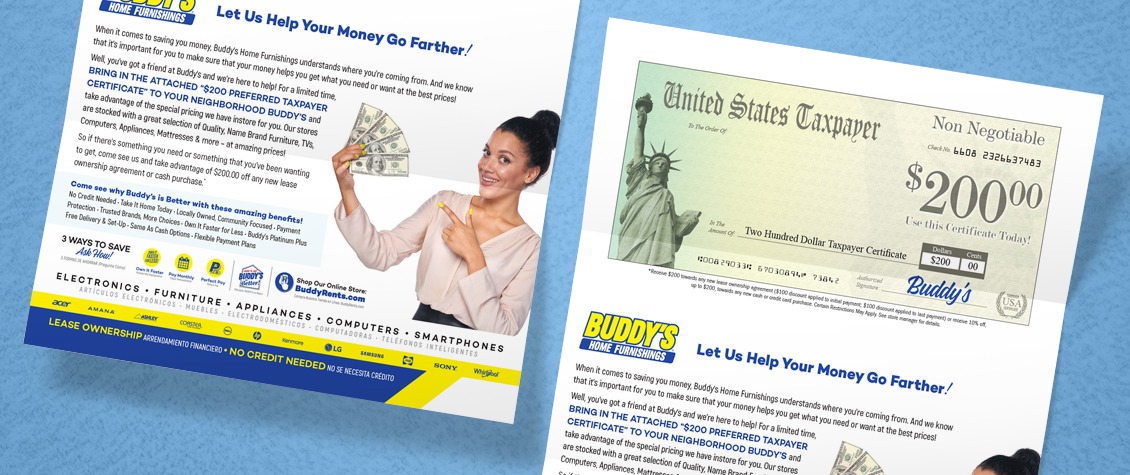 Print Design
But what were we planning exactly? It all starts with the print design. We establish a campaign idea in the planning stages, then design print pieces around that central theme. We have to pay close attention to our target audience and be sure to account for an ever-changing product line – always keeping brand identity consistent.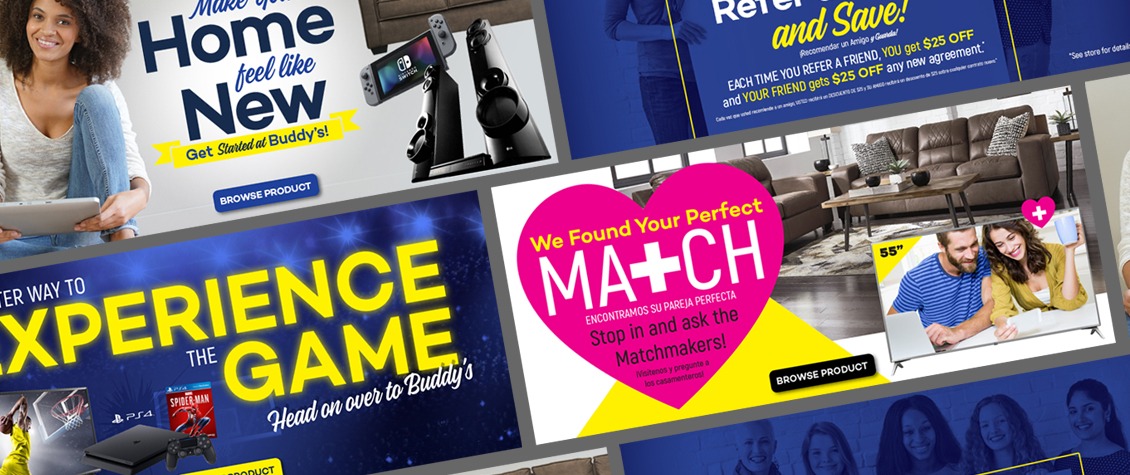 Digital Design
With a company as big as Buddy's, print isn't going to be the only medium used. Digital is also a major aspect of each and every campaign. Knowing their customer base is spread out across the nation, we want to be sure that people who don't get a direct mail piece or brochure still have access to Buddy's promotional advertisements.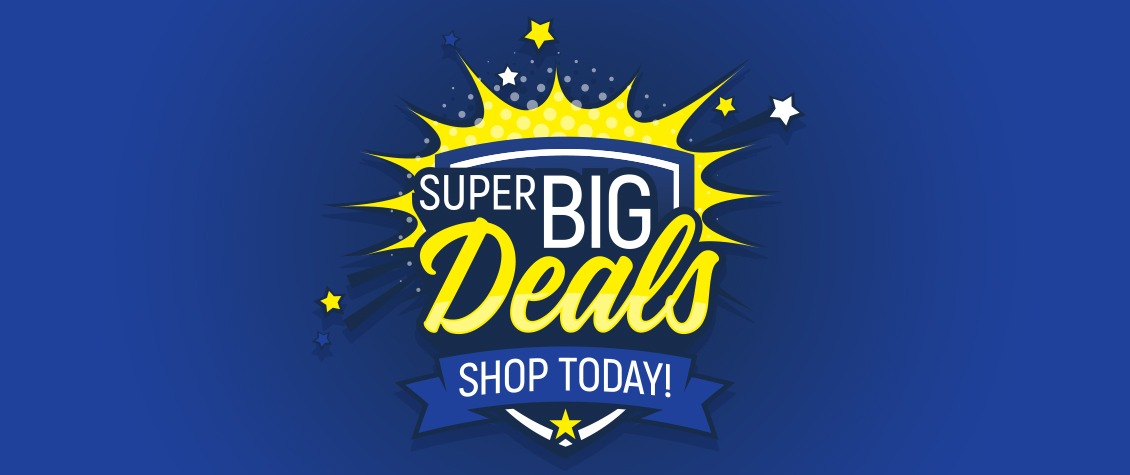 Communications
As our campaigns are carried out with the customer in mind, we've realized that we also need to "market" to our franchisees so they, too, can help communicate and educate our customers. Each month, every franchise owner receives communication about the previous month's campaign successes, the current campaign, and the information about next month's plan.