Blasters, Inc.
Headquartered in Tampa, Florida, our management team has over 100 years of water blasting experience and is led by President Scott F. Boos. Their extensive knowledge of the water blasting industry gives them the expertise to handle any project using pressures from 5,000PSI to 40,000PSI together with incorporating the correct gallon per minute or GPM to effectively complete any project.
Services:

Creative Design, Website Development, Network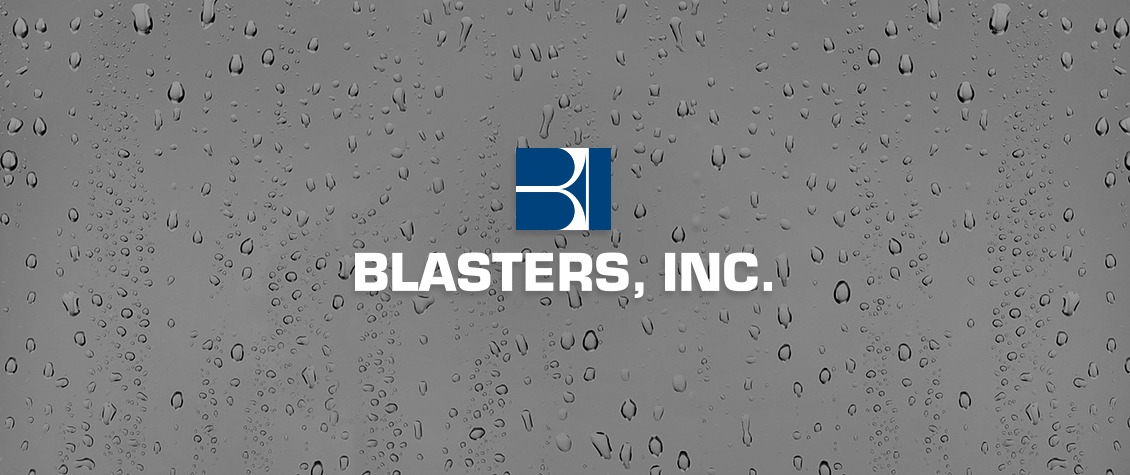 Identity Design
It all began with the enhanced brand identity of Blasters, Inc. and several of their product lines that they offer. Rather than looking like separate entities, our goal was to create a unified brand through colors, fonts, and design elements.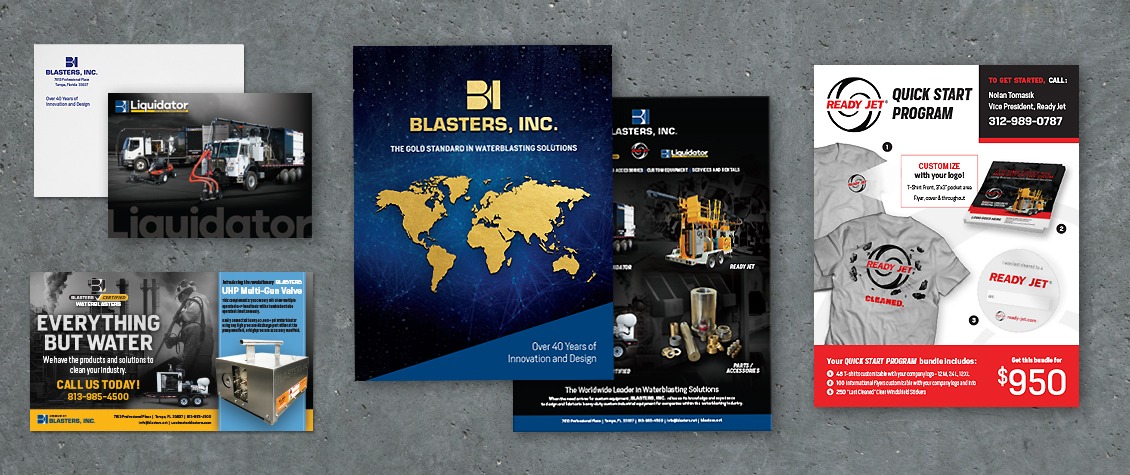 Print Design
As with any rebranding, print design becomes the first catalyst to roll out most creative solutions. Blasters needed to provide their sales team with literature that not only showcases the parent company, but also highlights features and benefits to each of their product lines.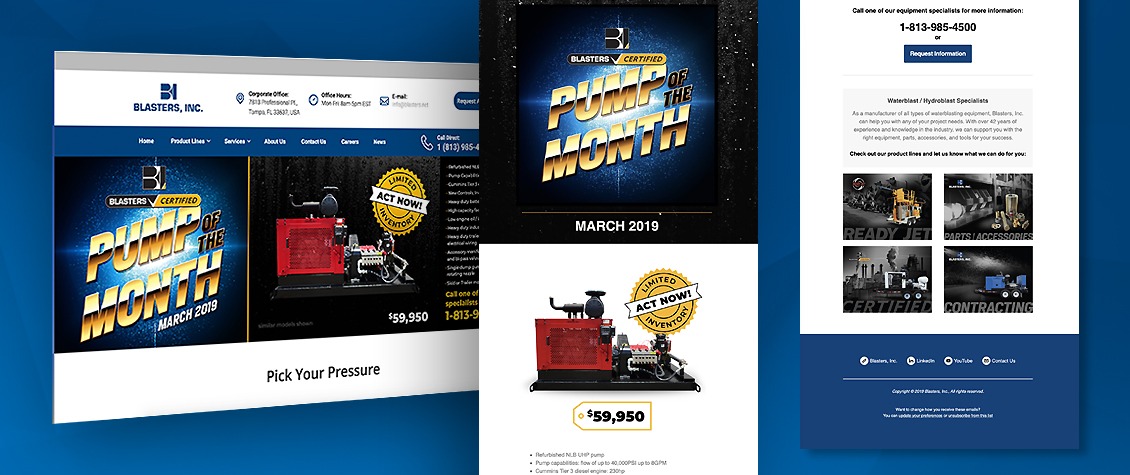 Digital Design
Blasters has a solution to every water blasting problem you could ever have. Knowing their audience is international, we promote them through various digital channels in order to showcase that Blasters is the one stop shop for all water blasting needs worldwide.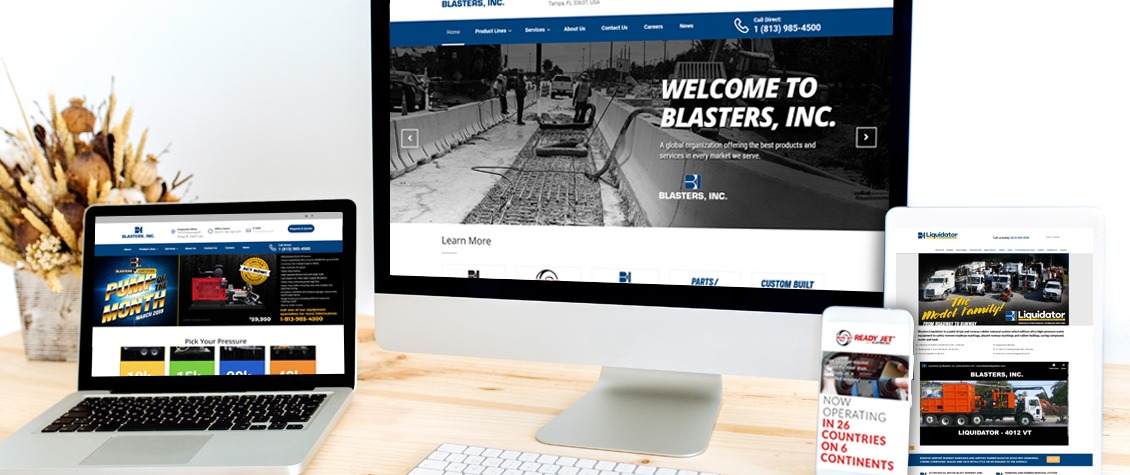 Website Development
Continuing our unified approach, we developed a website for Blasters that makes their products and services the main focus. For the customers who have yet to be handed a brochure, we aimed to connect with by showcasing their content digitally.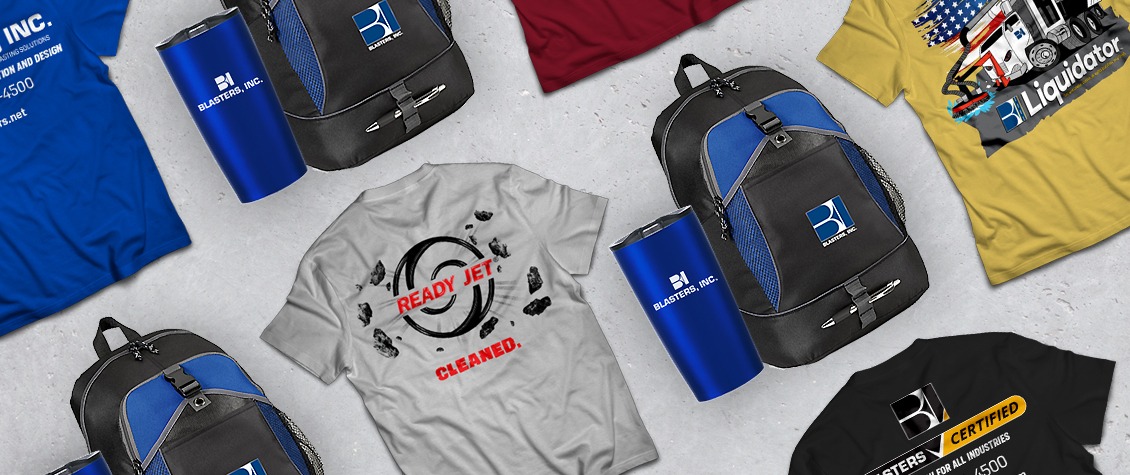 Promotional Fulfillment
Blasters has also ordered a number of promotional products from us. We design and fulfill all of their promotional material. Whether they are for a tradeshow or a token of appreciation for their customer base, we leverage our network in order to supply them with t-shirts, hats, and tumblers – all within budget and beating out competition.