Zydeco Brew Werks
Zydeco Brew Werks is a unique craft brewery and New Orleans-inspired destination in the heart of historical Ybor City.  Modern, yet nostalgic, it was founded by collective individuals passionate about the craft beer scene, exceptional food and top-notch service.  C3 Media loves our partnership & the opportunity to help Zydeco Brew Werks with their marketing efforts, which include consulting, creative design, digital/social, traditional advertising & more.  Here is an example of some recent work that we've assisted with.
Services:
Creative Design, Network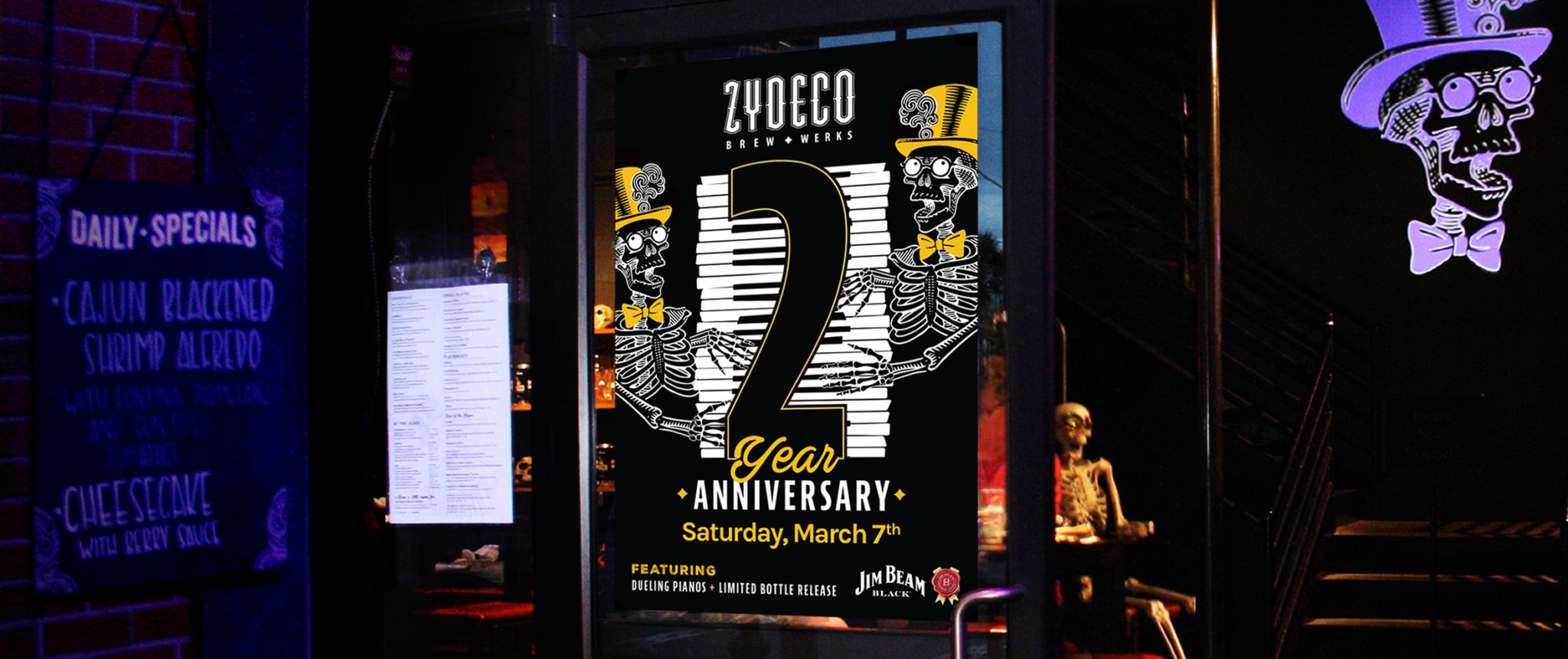 Print Design
Like any brewery or restaurant, Zydeco Brew Werks wanted to make sure their marketing stayed consistent with the look and vibe of their establishment. With their recent 2 Year Anniversary celebration, we made sure their branding was reinforced through the creativity that we developed.  For this campaign, we started with a poster design, which set the foundation for the other elements including a billboard, newspaper ads, instore elements and social media.  The feedback was incredible and to make it even better, their event achieved  massive success!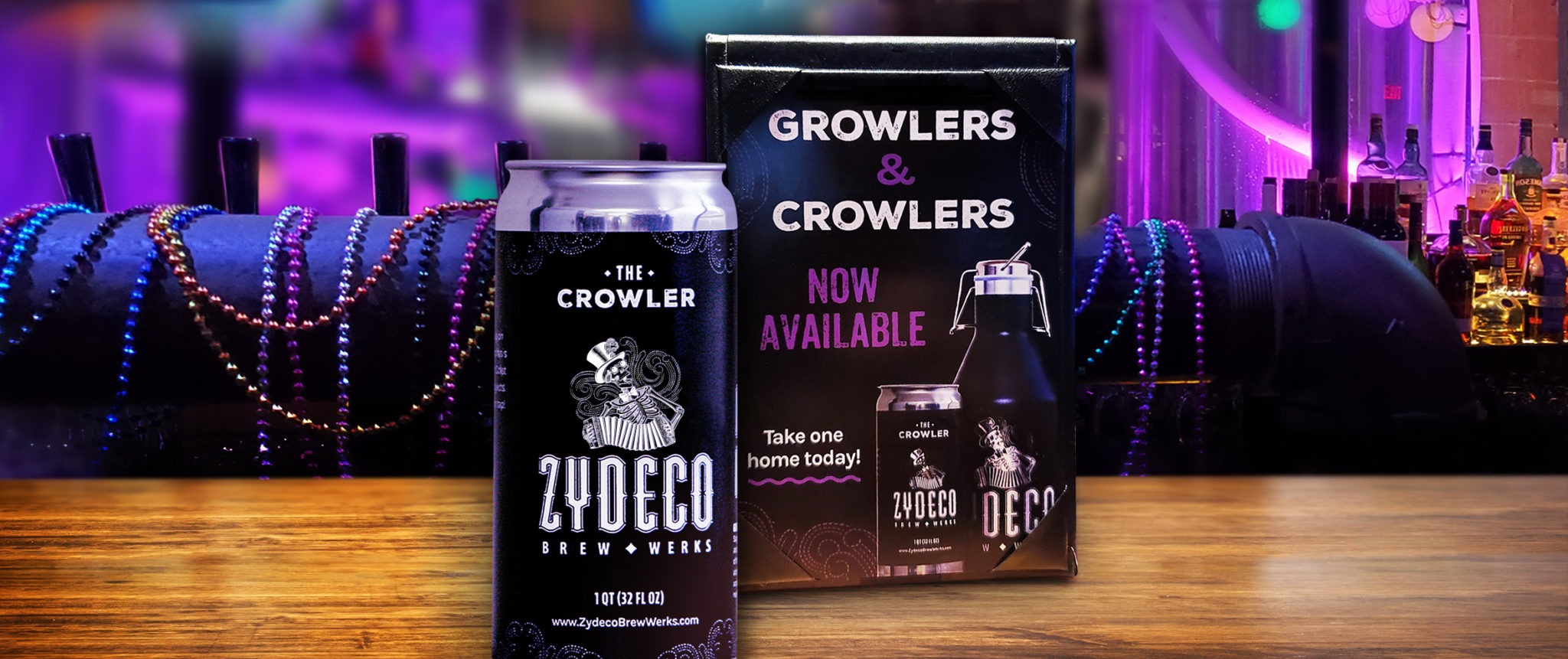 Package Design
Running a successful craft brewery means finding ways for customers to enjoy your products outside of the brewery, giving them another reason to consume your products at home. Recently, Zydeco expanded this service and reached out to us to help concept a wrap for their new Crowler cans. Our team provided a great creative solution, while also providing an equally great cost-effective printing solution to help bring this new program to life for them.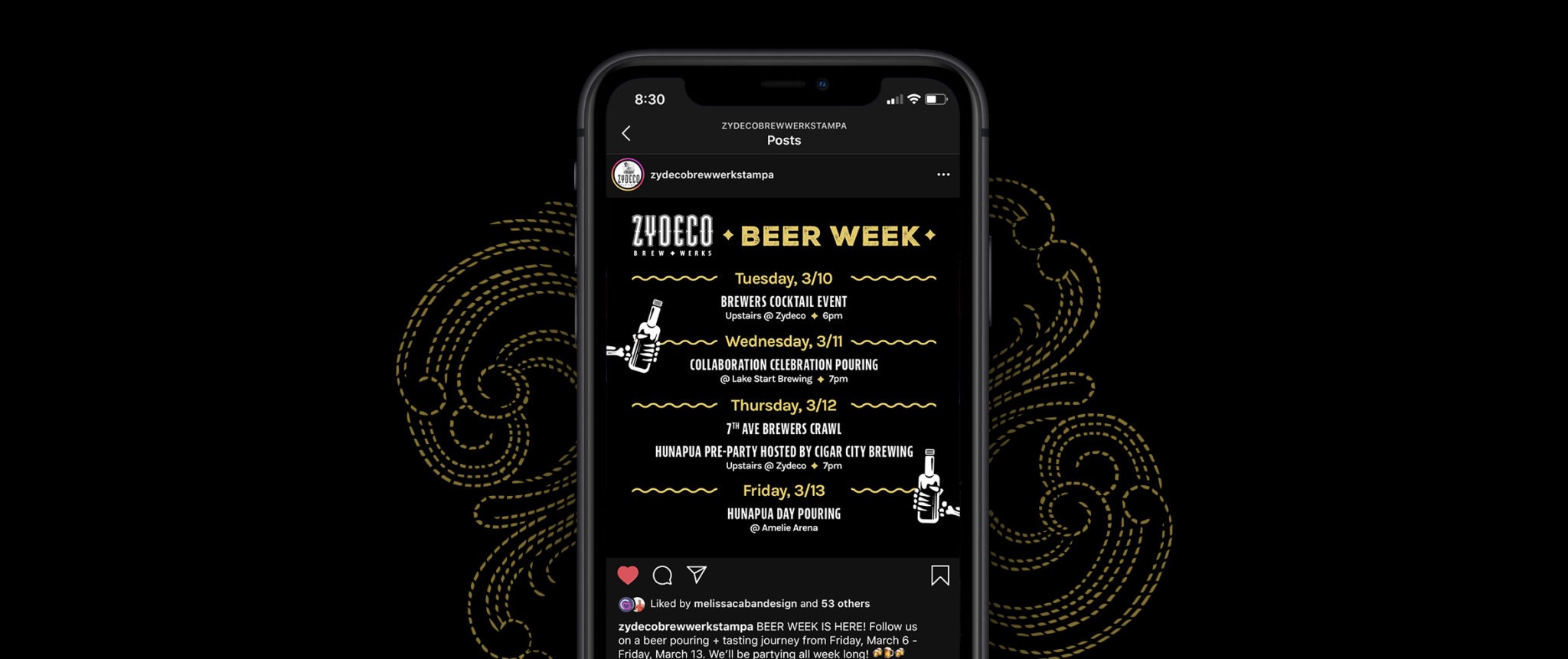 Social Media Management
Reaching new and more customers through Social Media is so important in today's world. Together, we've worked with Zydeco to help concept and implement new ideas in a digital realm! With this example, Zydeco was participating in a series of Beer Week Events happening around Tampa Bay. We wanted to create something simple and effective to let everyone know what was happening at or with Zydeco, while making sure everything was created to be mobile friendly and responsive.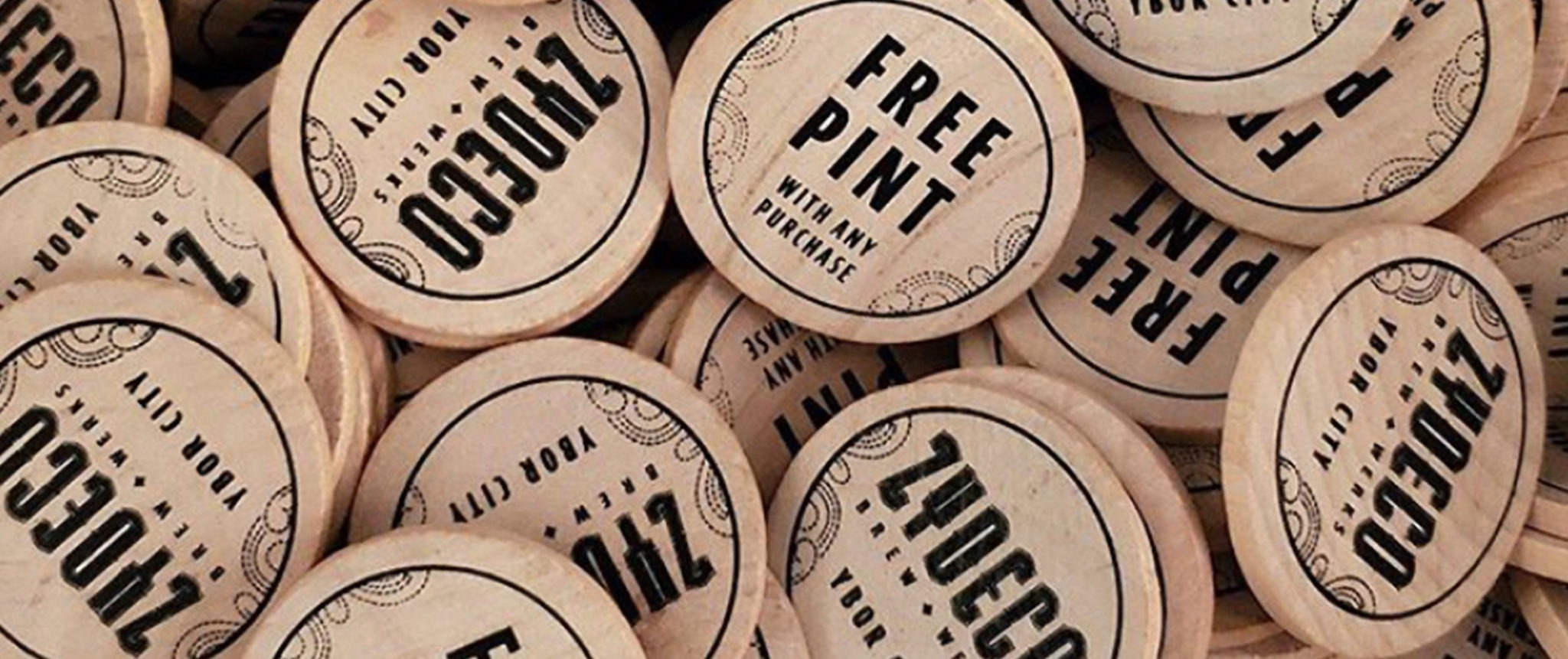 Promotional Fulfillment
Wooden nickels may seem a little strange, but we wanted to give Zydeco a cost-effective marketing handout that would be a conversation starter as well as drive new people to their craft brewery. These wooden nickels are used by Zydeco employees as a way to introduce their brand and reward people for checking them out by offering a free pint! This unique solution allows Zydeco the ability to reuse the wooden nickels as a way to bring new people in. We hope that you are a lucky recipient of one because the beer you get at Zydeco, is some of the best in the bay area.