Love, INC. of Metro Tampa
Love in the Name of Christ is a proven model that networks local churches, church volunteers, and community organizations together to help people in need. Through Love INC, churches and individual Christians are mobilized to work together, across denominational lines, to provide coordinated help to struggling neighbors with basic needs such as food and clothing, to longer-term responses such as life skills training and transitional housing programs.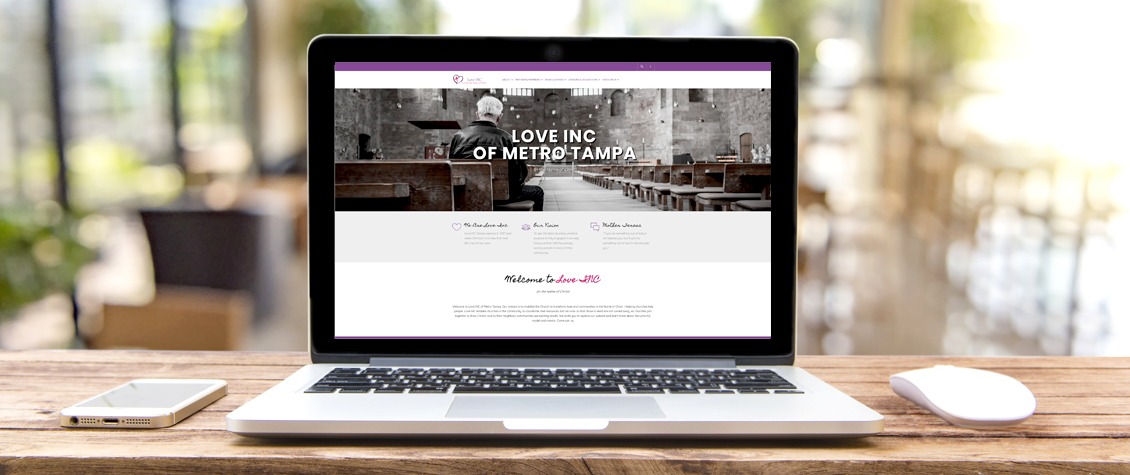 Website Design
As with any non-profit, getting the community to join in on your mission is vital. What better way than by launching a website to inform their followers? We created a website that has become the central location for people to be in the know about the happenings of Love Inc in the Tampa Bay Area.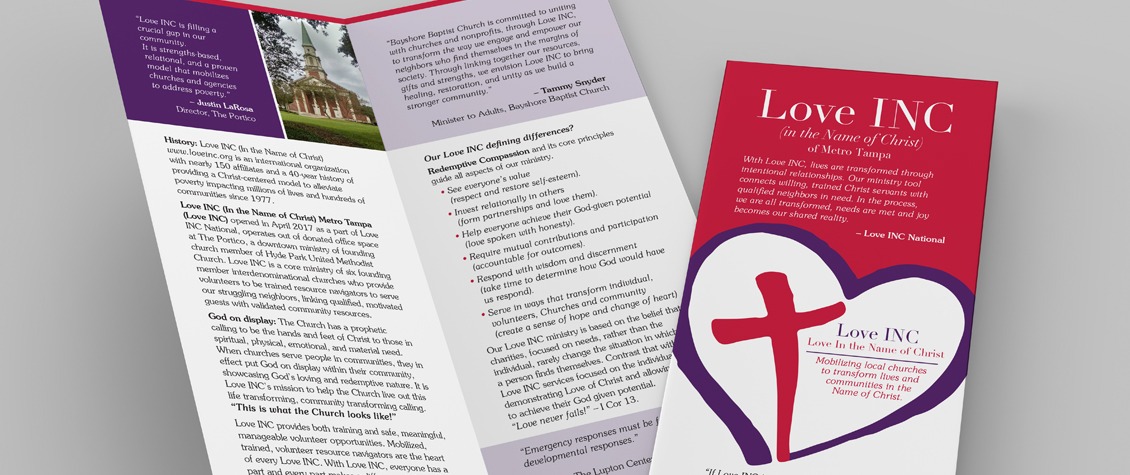 Print Design
Print Design became the next major focus in our relationship with Love Inc. Flyers and other collateral were needed in the hands of their employees and volunteers to spread the word about their work, and to find the next person in need.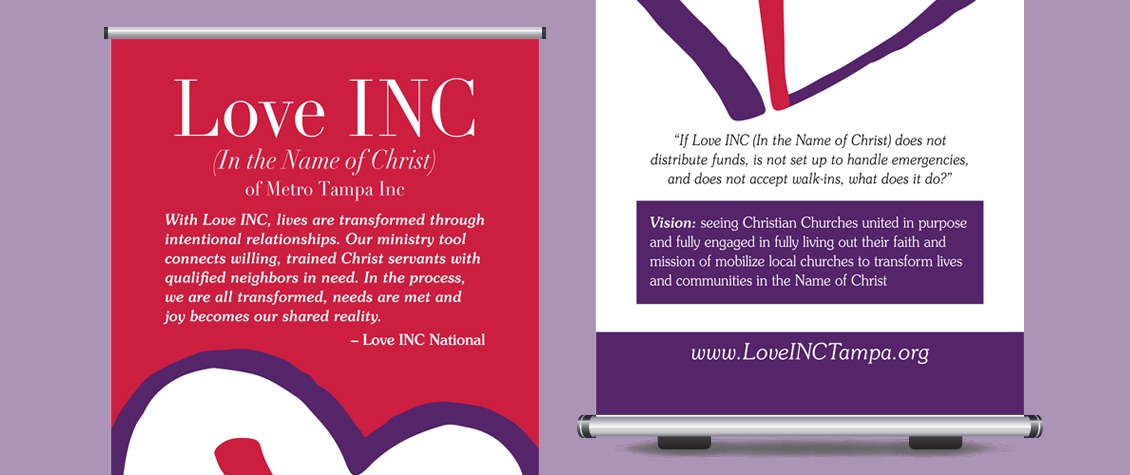 Environmental Design
Keeping with the goal of spreading the word, we began creating posters and banners for Love Inc's offices. These were needed to help walk visitors through the mission and vision of the company. Through these conversations, Love Inc is able to gain either information of a new family to love up on or donor assistance.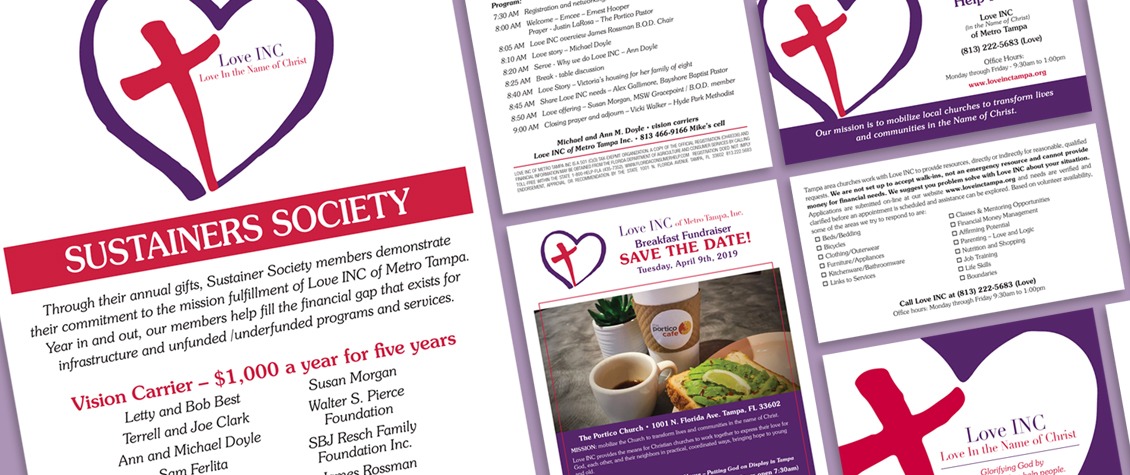 Digital Design
For Love Inc's Digital Design, we wanted to keep it simple and showcase their love of caring for people. Because of the medium, we were able to reach a bigger audience, leading to a huge uptick in brand recognition.