Search Engine Optimization (SEO)
SEO is the process of optimizing your website, in order to gain 
free
traffic
 from search engines, such as Google. Traffic generated from SEO is referred to as "organic traffic." An SEO-optimized website is easily understood by search engine bots and this increases the chances of ranking higher in SERPS (search engine results pages).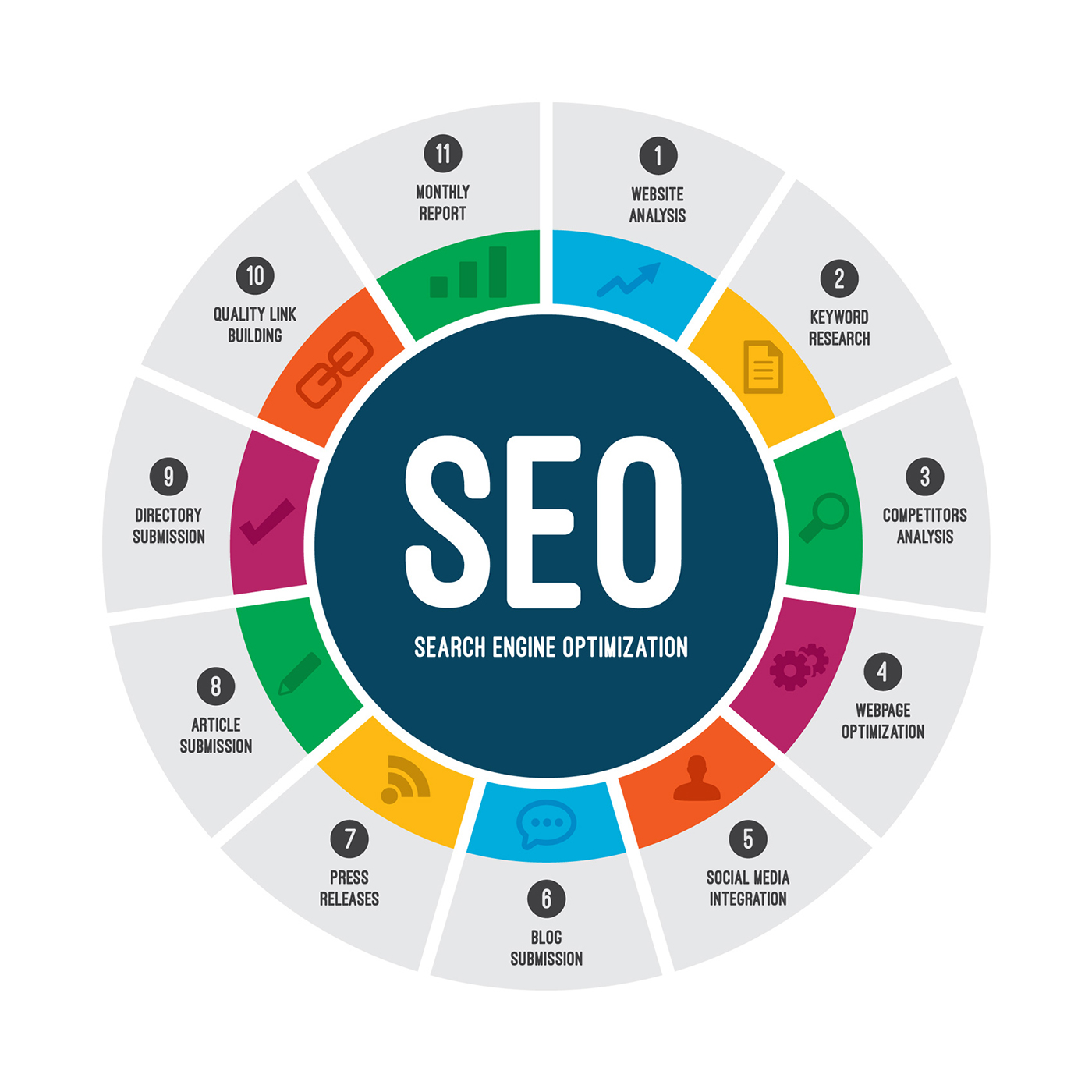 Organic Vs. Paid
Both processes Organic (On-Page SEO) and
Paid SEO (PPC)
make up what is known in digital marketing as SEM, Search Engine Marketing. Let's review On-Page SEO and SEARCH ENGINE MARKETING in more detail to understand how they work.
Organic
To get your website to appear on top of the
organic results
, (SERP – Search Engine Results Pages) you need to implement good On-Page SEO practices on your website. This means optimizing your website to get higher rankings in the organic search results.  This process is called On-Page SEO that is integrated into your website through your copy, content types such as videos and blogs, and technical backend optimization.
There are 3 main types of SEO: Technical SEO, On-page SEO, and Paid SEO (SEM).
Technical SEO
is about the backend of your website. Ensuring that the technical foundation and functionality of your website is set-up properly for the crawling and indexing phase. With technical SEO you ensure that search engines can crawl and index your website without any problems.
Some components of Technical SEO are:
Pagespeed
Website security
Mobile-friendliness
On-Page SEO is about implementing strategized, optimized content with keywords, on each web page. Ensuring that your call to actions and headlines match up with your brand messaging.
Some components of On-page SEO are:
Page title optimization
Meta description optimization
Image optimization
Paid SEO (Part of SEM)
Through paid search advertising you essentially 
buy
 advertising space in the search engine results. So, instead of trying to rank in one of the top positions organically through SEO and get free traffic, you pay to appear in front of the search results faster. The most common approach to paid advertising is Google Ads (formally Google AdWords). By using Google Ads, you only pay for the number of times someone clicks on your ad. This is also the reason why the whole process is called Pay-per-click or PPC.
Here is an overview of the PPC process:
Create an account with a PPC platform (for example Google Ads)
Specify for which keywords you want your ads to appear in the search results
Create your ads (search engines currently show only text ads in their results)
Set your daily budget and MAX CPC (the maximum amount of money you want to pay for clicks on your ads)
Run your campaigns and monitor the results
Once your budget is capped out your ads will stop running. An important point to note is that while you pay to get your ads shown on the search results, it is not guaranteed that they will show on the very top ad positions. This depends on competition and how much you are willing to bid on the pay-per-click competitive rate to secure one of the top ad placements.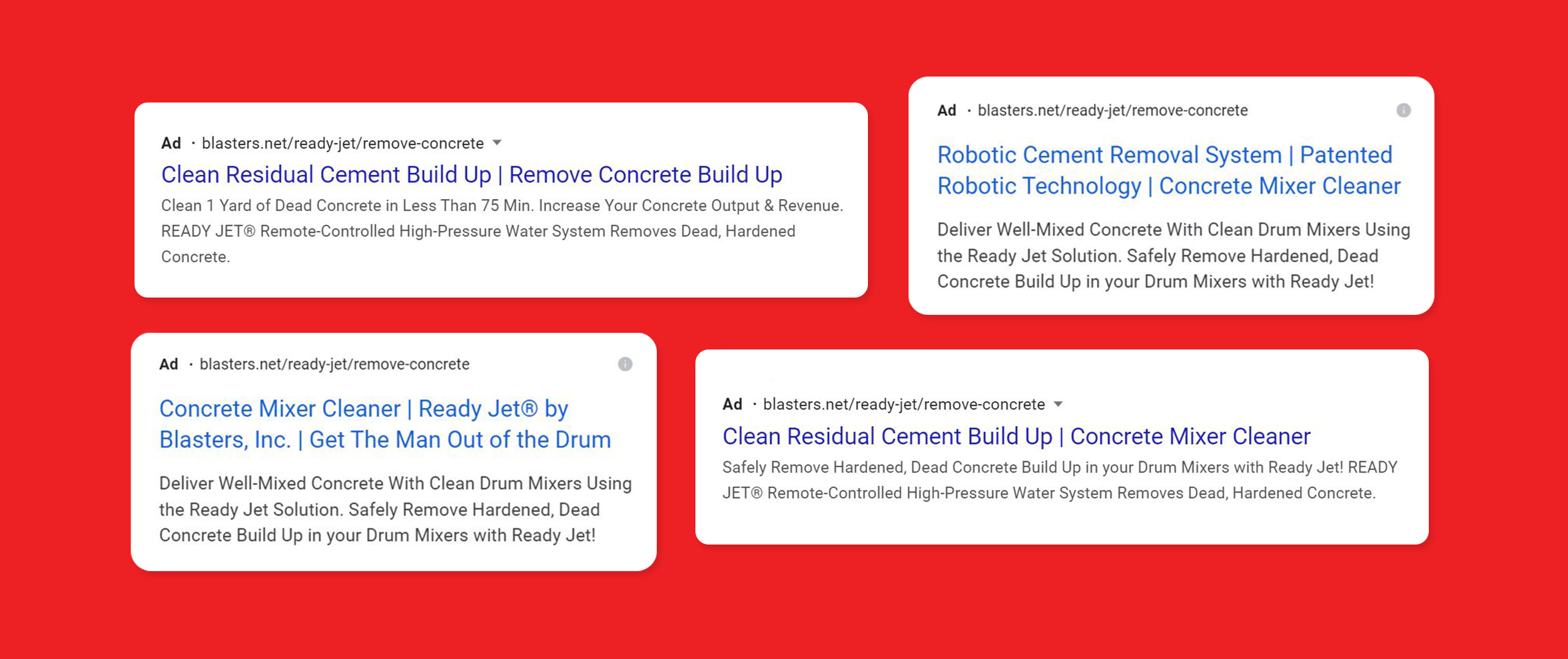 How Long Does It Take For Results?
Relevancy
The first stage of SEO is site Relevancy. We must first determine which keyword themes and phrases are relevant to your organization, and establishing the relationship between your website and those keywords.
Authority
Authority – also known as website "trustworthiness" – is the second phase of SEO. It can take a website up to six months of consistent focus on relevance before it achieves a breakthrough in authority. Sound like a long time? It's by design. Google created this algorithm to ensure its software does not artificially reward websites with authority after only a short period of time creating relevant content. As your website's authority grows, your visibility (measured by how high and how frequently our website ranks in Google for our desired keywords) improves over time.
Visibility
Visibility is the third stage of SEO. Your website's visibility is the frequency of its exposure to search engine users for relevant keywords. In other words, the higher your website ranks in Google search results, the more visibility you receive with your target audience.
Conversions
The last stage of SEO – the final step before we build momentum into the next rotation – is Conversions. These new visitors to your site are qualified by the keyword phrases they used when searching on Google. These visitors then engage your website by visiting pages and reading through the content that we wrote in relevance to the keywords they used. The connection point is made, and the
visitor begins your buyer's journey
. Our next blog will discuss the last portion of services that tie everything together. OMNICHANNEL OF SEM.
Search Engine Marketing (SEM)
SEM is a
digital marketing
process with the goal of increasing visibility in search engines either by getting organic traffic through On-page SEO or paid traffic through PPC advertising.
Digital marketing
 includes other channels you can use to increase your website's traffic besides SEM and SEO like social media marketing, email marketing,
video marketing
, and content marketing.