What are website services?
Much like a car, a website needs to be maintained regularly for it to perform at its best. Let's further dive into the car/website analogy.
A car has 2 components. The undercarriage and the exterior body. The maintenance of the car is the underbody. Such services to a car include oil changes, wheel alignments, and struts. The exterior body can be updated with new paint, rims, and window tint.
A website structure has plugins, security checks, form fills, and nightly back-ups. A website consumer-facing front-end showcases the words, images, and overall look and feel of the pages using color.
C3 Media provides 2 plans that perform some best practices for your website.
What is Web Content Management?
Web Content Management refers to the process of posting and
maintaining the content of your website.
Content is anything you put on your website that a visitor might consume. Web content management involves posting new words and images on the website whenever the company needs to update the information on the site.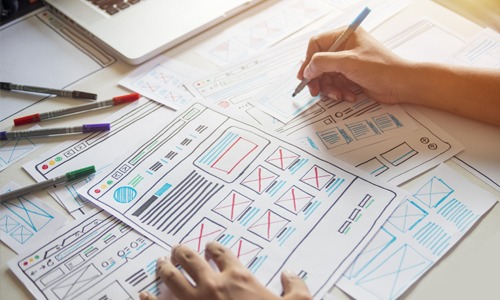 Although many individuals want to manage their own sites, the majority of websites are professionally designed and maintained by design firms. This is because every phase of website development requires industry expertise. C3 Media looks at every page with a detailed eye to confirm that content displays correctly. We suggest performing monthly site-wide content checks.
Minor updates include:
replacing/updating photos, replacing/updating copy, and spelling errors.
Major updates include:
page formatting, adding new web pages, adding new content, and integrating software within the website. Adding blog articles also fall under this category.
Ensure the following:
All website links work.
Ensure links direct the user to the correct page.
Images load time.
Images load correctly on all devices.
The website looks good and functions when viewed on very large or very small monitors.
How to maintain a website
Any web designer knows that it takes a large amount of work to design and launch a new website. Once that website is up and running, however, you'll need to continue working to maintain it.
Website maintenance
entails several tasks, including updating the website core foundation, plugins, and cleaning up any bugs. Managing your website will also prepare the site for future growth, as the site engages more visitors.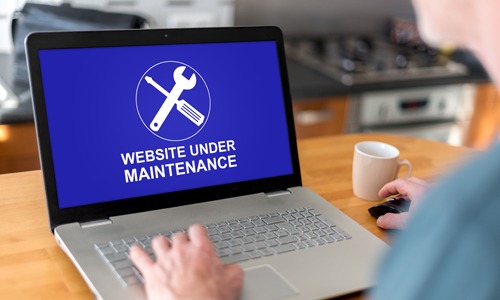 Many small business owners struggle with the question of how to manage a website. And it makes sense. You probably went into business to sell products, not to design websites and run them. If you're struggling to get started with managing your own website, C3 Media is here to help.
C3 Media will perform the following tasks to help keep your website healthy:
Website Back-Ups
Core WordPress updates
Core plugin updates
Plugin management
Testing all form functionalities
Testing all 3rd party connections
To ensure your website is in a healthy and in relevant condition, you need to perform regular check-ups. Not once a year, not twice a year. We're talking about regular monitoring that will help you keep your business running smoothly and customers enjoying their user experience.
C3 Media offers both a Website Content Management Plan and a Website Maintenance Plan. These website services help ensure the health and integrity of your website. If you are interested email
team@c3medianetwork.com
.
Email Us