Have you considered taking your company's marketing efforts to the next level but struggle with creating content? Or maybe your business is considering hiring a marketing agency but want to make sure they know who you are and what your company is all about. Or, you are a marketer or designer looking for the ultimate content gathering tool to help streamline the information- and content-gathering phase.
Whether you or your agency are creating content for a website, the brand design, social media, or digital/traditional marketing ads, there is information and content that must be gathered and discussed prior to the creation phase. Let's face it, the content gathering could get messy really fast. Sometimes we leave a discovery meeting remembering that we forgot to ask or discuss a vital bit of information! The professionals at C3 Media have developed the
Client Discovery & Content Guide
to make the information-gathering and idea-creation phase quick, efficient, and simple – and it's FREE.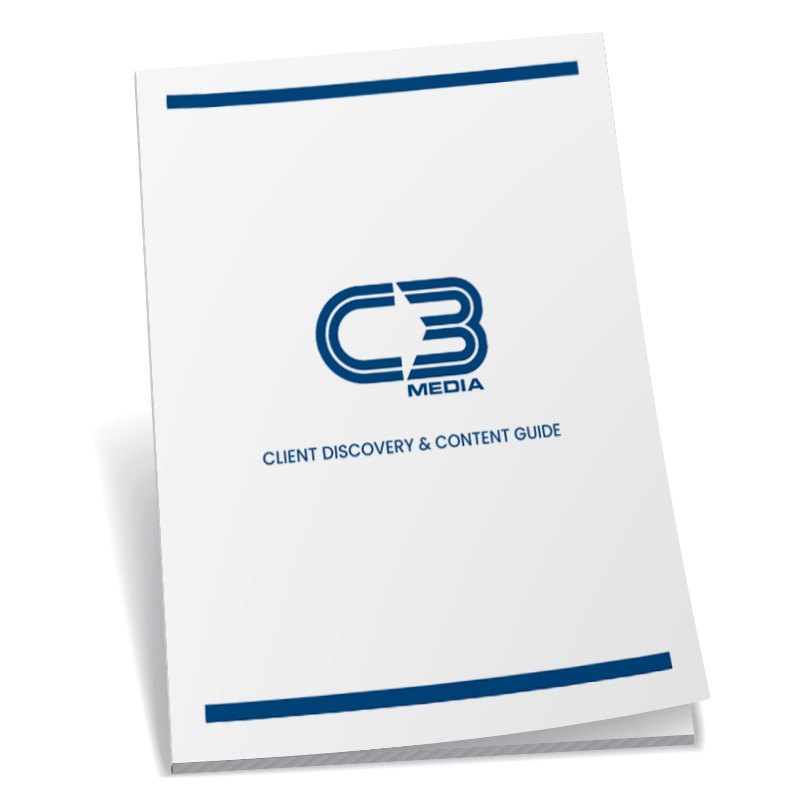 Using this tool will generate:
Solid understanding of the brand

Clear direction of the marketing goals and campaign objectives

A central resource for pulling in the necessary information

Higher quality of content

Reduced time on revisions

Consistency across all marketing efforts

Increased trust in the work
+ Bonus infographics illustrating the work process for each marketing service!
Click the button below to get the FREE Client Discovery and Content Guide!
Call or email C3 Media today for questions you may have on our
Creative Design
,
Web Design
,
Digital Marketing
, and
Traditional Marketing Services
. We welcome the chance to earn your business as your marketing partner!
team@c3medianetwork.com +1 813-263-7275