Gay Mens Chorus of Tampa Bay
The Gay Men's Chorus of Tampa Bay, as a member of the Tampa Bay cultural arts scene can trace its lineage back to Tampa Bay Arts which was the corporate parent of the Tampa Bay Gay Men's Chorus. TBGMC, began in the fall of 1987. In 1996 TBGMC and Crescendo, the Tampa Bay Women's Chorus, with the help of numerous other community organizations hosted over 6,000 gay men and women for the quadrennial GALA Festival here in Tampa. After this Herculean, collaborative event, Tampa Bay Arts expanded it's scope to become a funding organization for various Tampa Bay gay arts organizations.
Services:

Creative Design, Network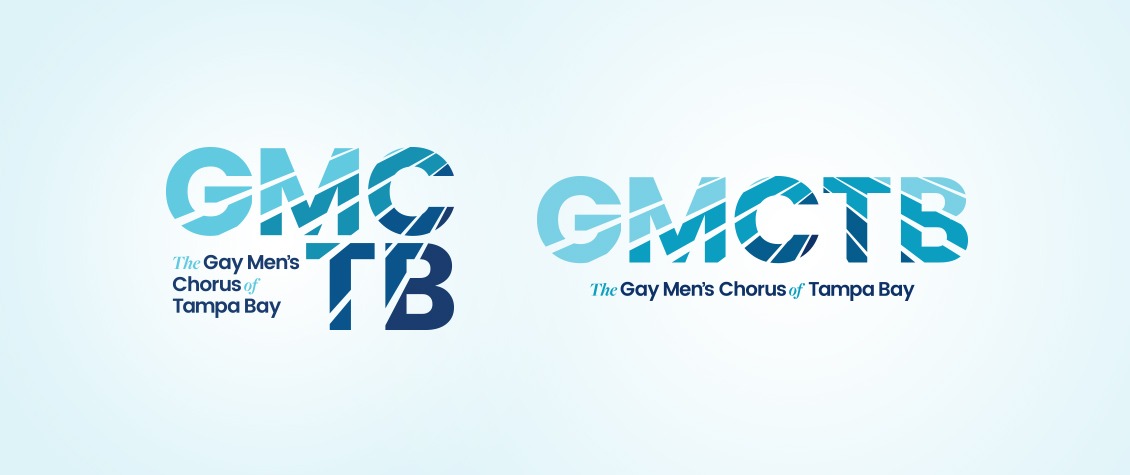 Identity Design
Our relationship with the Gay Men's Chorus of Tampa Bay started with the creation of a new logo. The key element the GMCTB wanted the focus on was the Sunshine Skyway Bridge. They thought this landmark was a great image to bridge their dedication to both Tampa and St. Petersburg.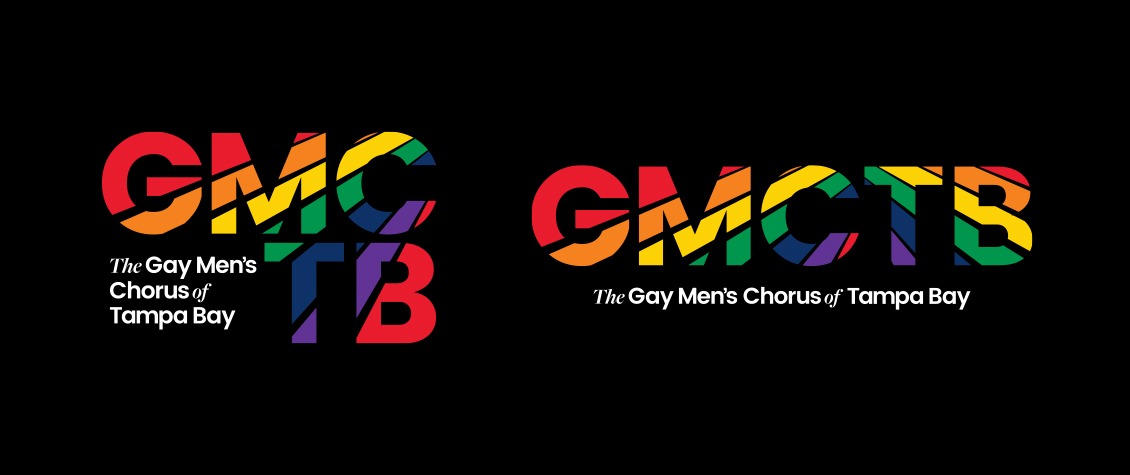 In addition to the main logo, the GMCTB wanted a version of the logo using the rainbow flag colors that they can use to showcase their own pride in themselves at local gay pride events.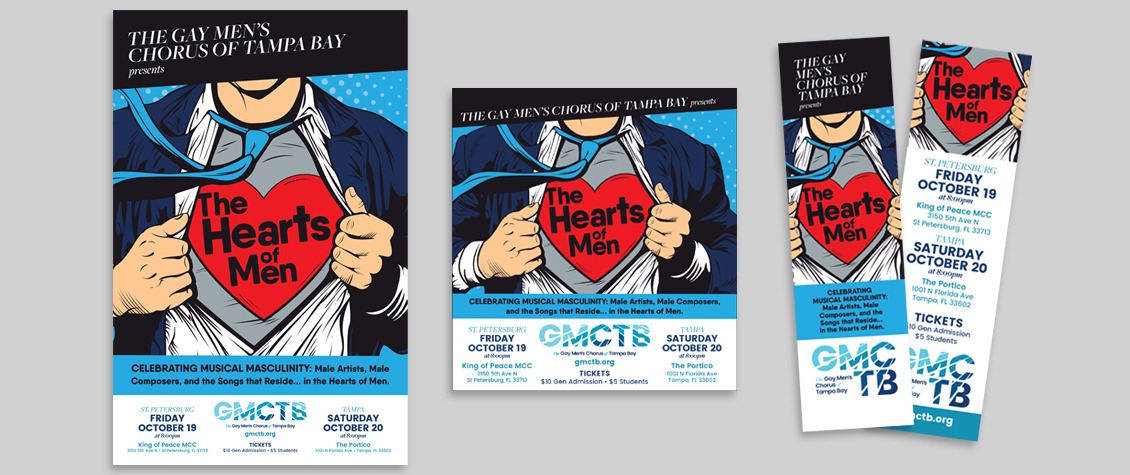 Print Design
After the logo was approved, the chorus came to C3 to help establish their new identity with printed and digital materials to advertise their events & concerts.